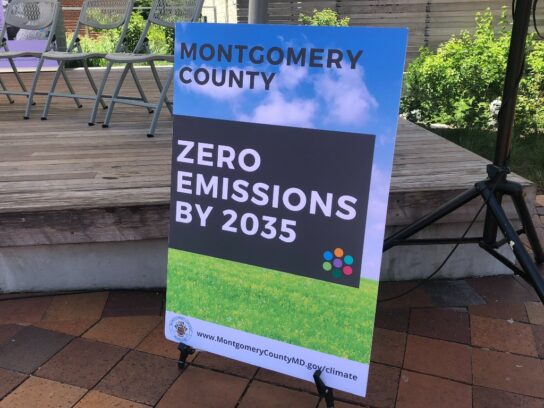 Montgomery County Councilmembers passed on final reading a bill that requires all new construction as of Dec. 31, 2026 be electric without gas powered equipment. The goal is to eliminate the use of fossil fuels and bring the county closer to its climate change goals.
"I see this as a transformative paradigm shift with a road map. I think we cannot just sit back and think that climate change is not a thing," said Councilmember Nancy Navarro during Tuesday's council session.
Unanimously approving its Comprehensive Decarbonization Bill was one of the council's last acts of the year. The members called it a strong push to ensuring that the county generates more green electricity and less gas-burning electricity.
Councilmember Tom Hucker, who is exiting the board, called it "an unprecedented commitment," declaring that it should be known, "It is this council that funded its climate action plan." He added, "I think this is a great bookend to the end of this term."
Councilmember Andrew Friedson called the bill "a positive step forward in meeting our climate goals," adding, "Ultimately we need a greener grid."
While noting that the bill only addressed new construction, Councilmember Hans Riemer stressed the need to create cleaner residential buildings. "There are hundreds of children today who have asthma that would not have it" if they lived in buildings that didn't rely on fossil fuels, he said.
"Fully electric buildings are less costly to operate over the life cycle of the building and healthier for indoor air quality since they do not produce carbon monoxide and nitrogen oxide as byproducts, pollutants that have been shown to contribute to asthma in children and disproportionately affect communities of color," said Riemer, who introduced the bill.
"Montgomery County will now be a national leader in the push for electrification as a solution for climate change," he said.
According to Council Vice President Evan Glass, 52% of the county's emissions come from buildings and another 42% arise from transportation. "With this passage, we are going to start bending the curve," he said.
The county's climate action plan calls for reducing greenhouse gas emissions 80% by 2027 and 100% by 2035.
The bill exempts emergency backup systems and certain uses including manufacturing, crematories, life sciences and commercial kitchens. Income-restricted housing and schools have an extended timeline. 
Construction on income-restricted residential units, residential buildings with four or more stories and public and private school have until Dec. 31, 2027 to comply.
The Council voted unanimously today to pass Bill 13-22, which will require the County Executive to issue all-electric building standards for new construction by Dec. 31, 2026. 👀➡️Learn more: https://t.co/HB8zMsw3Ww. pic.twitter.com/Qk1sls7mkV

— Montgomery Council (@MoCoCouncilMD) November 29, 2022
---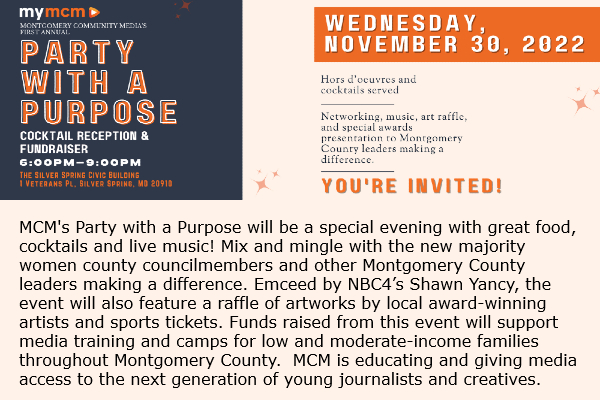 ---