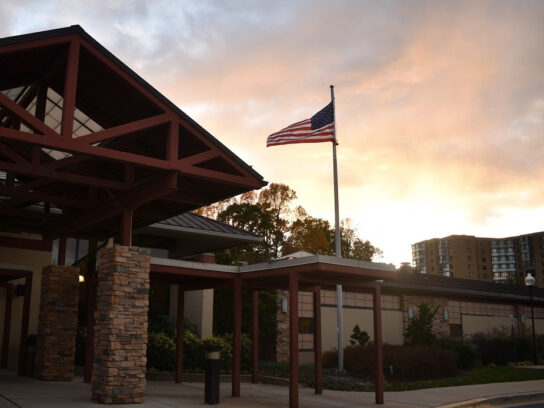 Update, March 11: The Montgomery County Council has postponed the senior town hall meeting that was scheduled for Wednesday, March 11 to a later date. The county government is currently on active status which means that local government resources are focused on the health and safety issues associated with COVID-19.
Original:  The Montgomery County Council is hosting a a senior town hall meeting at Leisure World on Wednesday, March 11 from 9 a.m. to 10:30 a.m. The doors for the event open at 8 a.m.
The meeting will allow senior residents to voice their opinions and ask the Councilmembers questions.
"Reaching out to our senior population is a top priority for the Council," said Council President Sidney Katz. "I am so pleased that this, first, senior town hall, is being held in Leisure World, which just happens to be in the District that I represent. Our seniors are a great resource and it is important that we connect with this population and hear their thoughts and concerns."
The meeting will be held in the Club House 2 auditorium which is located at 3300 North Leisure World Boulevard in Silver Spring. Attendees who are not residents of Leisure World must stop at the security gate first.
For additional information, contact Juan Jovel at Juan.Jovel@montgomerycountymd.gov or call 240-777-7931. If you need services to participate in this meeting or in any Council activity, please call the Council as far in advance as possible at 240-777-7900 or send an email to County.Council@montgomerycountymd.gov