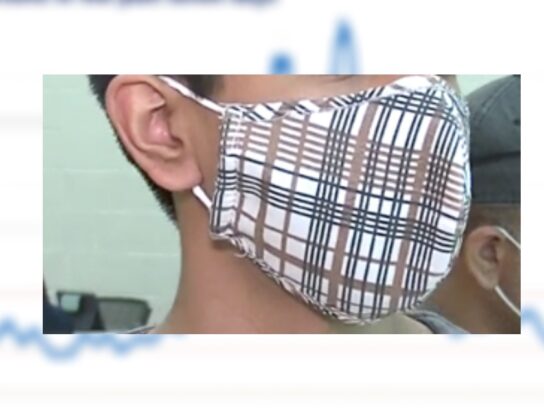 Face masks will be required indoors again, and County leaders say it's due to the recent increase in COVID-19 cases.
On Thursday afternoon, Montgomery County Council approved a new Board of Health Regulation, which requires face coverings in public indoor areas when the county reached "substantial" COVID-19 transmission. The regulation goes into effect on August 7, at 12:01 a.m.
According to the county's Data Dashboard, the transmission rate increased from moderate to substantial this week.
Montgomery County Council just voted unanimously to require indoor masking. This becomes effective on August 7 at 12:01 a.m. @mymcmedia

— Jordan Lindsay (@TVJordanLindsay) August 5, 2021
The regulation is consistent with new Centers for Disease Control and Prevention (CDC) guidance. County leaders say reinstating a mask requirement indoors is a proactive step in preventing the further spread of the virus as the Delta variant sweeps the nation. Although many residents are vaccinated, additional layered prevention strategies will be needed in the short term to keep people safe according to health officials.
County Council President Tom Hucker says he hopes this will help protect residents against the dangerous Delta variant, as he encourages unvaccinated residents to get their shots.
According to the Montgomery County Data Dashboard, the county is entering "substantial transmission". https://t.co/tgJ8T3NYFv@mymcmedia pic.twitter.com/v6AALHPICj

— Jordan Lindsay (@TVJordanLindsay) August 5, 2021