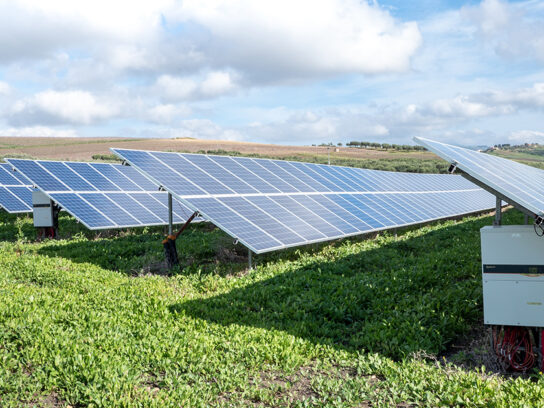 Legislators and representatives of private and nonprofit organizations dedicated to fighting climate change celebrated what they hope will be a major step forward in making Montgomery County greener with a future that does not include fossil fuels or natural gas.
Tuesday, the county unanimously passed the Montgomery County Green Buildings Now Act, which sets aside about $20 million a year to the county's Green Bank. This money will be leveraged by the Green Bank to obtain about five times more in private funding. The money then would be distributed to builders and residents who are making their buildings energy efficient or for new energy-efficient construction.
Before it can go into law, Executive Marc Elrich must sign it. He told MyMCM Wednesday morning that he will do so.
After July 2023, the funds cannot be used to pay for new mechanical energy equipment that uses fossil fuels or equipment that upgrades its equipment using fossil fuels.
The Green Bank works with lenders to provide residents and businesses with better loan rates and terms and credit access. As CEO of Green Bank, Tom Deyo stated,  "This is leverage. Leverage on behalf of the environment."
The $20 million will come from county's energy tax revenues. The bill calls for the county to give 10% of those revenues to the Green Bank, which will use the money to reduce greenhouse gases within the county. The remaining 90% would be available for county expenses.
Tuesday morning, County councilmembers, U.S. Sen. Chris Van Hollen and representatives of climate change groups celebrated the proposed legislation during a press conference.
"Today is a great day for our climate," declared Councilmember Tom Hucker. "It's a win, win, win," he said, explaining that it will help the county, the climate, businesses and jobs. The county will gain financially with job growth, particularly in the building, solar and wind industries. That will bring in additional tax revenue, Hucker explained.
Van Hollen, who spoke while on his way to a memorial service for the three firefighters killed in Baltimore while fighting a vacant building fire, said he envisions this program spreading throughout the country. "I am really glad to see Montgomery County really leading the way."
"There is absolutely no doubt this is going to be a game changer," Councilmember Andrew Friedson said. "It shows what we can do when we work together." The Green Bank is "turning tens of millions into hundreds of millions" of dollars to fight climate change, he said.
"We are either serious about about our climate goals or we are not," Friedson said, adding, "I look forward to a lot of ribbon cuttings."
According to Councilmember Evan Glass, about 52% of the county's greenhouse emissions emanate from buildings and other infrastructure in the county.
Mike Tidwell of the Chesapeake Climate Action Network, called the legislation "a bold vision. This is exciting. This is revolutionary." Shruti Bhatnagar, chair of the Montgomery County Sierra Club, agreed. "It is imperative that government acts now," she said.
Other speakers included Tom Deyo, CEO of Green Bank, Marcene Mitchell, Vice-Chair of the Green Bank Board of Directors, Karl Held of Climate Action Plan Coalition, Todd Nedwick of the National Housing Trust and Oswaldo Acosta, president and CEO of City First Enterprises.
Almost five years ago, the council passed a resolution to reduce greenhouse gases by 80% by 2027 and completely by 2035.
Related Post
Council Wants to Redirect 10% of Energy Tax for Energy Efficient Loans