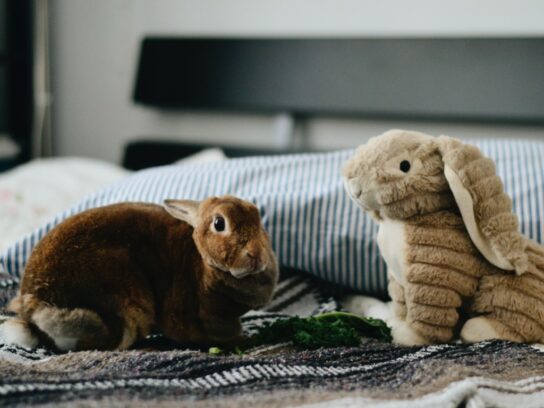 For two weeks, the Montgomery County Animal Services and Adoption Center (MCASAC) will waive adoption fees for small animals.
Following the success of July's cat adoption event which led to a record-breaking 162 adoptions, the non-profit organization Montgomery County Partners for Animal Well-Being (MCPAW) will now sponsor "Pocket Pet Palooza." The promotional event for small animals such as rabbits and guinea pigs is set to run from Aug. 15 to Aug. 28, according to a Montgomery County press release.
 

View this post on Instagram

 
MCASAC said they saw a recent increase in small mammals with very few adoptions occurring. In July, just 12 were adopted while 36 entered the center's door. Now there's a need for extra cages along with a waiting list of people looking to surrender their small pets.
Those looking to adopt can visit the shelter in person or reserve a spot online to speak with a counselor. Future adopters are encouraged to fill out a checklist before visiting or submitting a questionnaire online.
Submitting the questionnaire does not reserve an animal for adoption and the process remains first-come, first served. All guidelines for adoption can be viewed on the MCASAC webpage.
The shelter, located at 7315 Muncaster Mill Road in Derwood, operates from noon to 7 p.m. on Monday, Tuesday, Thursday and Friday. On Saturday and Sunday, the shelter opens at 12 p.m. and closes at 5 p.m.
For more information about the adoption center, visit MCASAC's website. Information on the Montgomery County Partners for Animal Well-Being can be found on the MCPAW website.