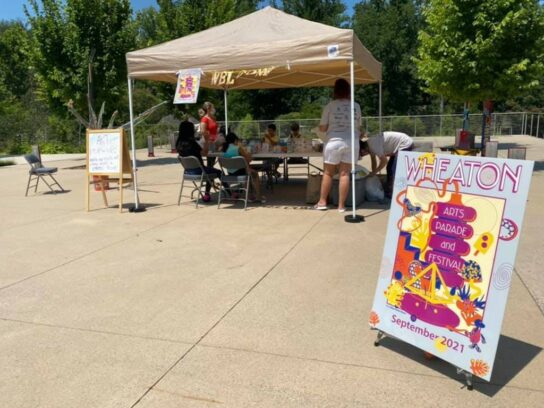 The annual Wheaton Arts Parade and Festival will begin on Sept. 19 at 10 a.m. with the traditional "Parade the Triangle" event.
 

View this post on Instagram

 
Those who would like to join can walk in the parade from Wheaton's town center to the Reedie Drive Town Plaza. Organizers encourage anyone who wants to show off their artwork to wear, push, perform or carry it during the parade, according to the Wheaton Arts Parade website. Artists can also register online to have their names announced during the parade and printed in the event's program.
During the festival, more than 45 artists and galleries will exhibit and sell original work from 10 a.m. to 5 p.m. Children will also be given the opportunity to create their own art through activities including street chalk art.
The festival will feature performances from Montgomery County musicians including The Nighthawks, artists from Strathmore, The Olney Theatre National Players, local dance companies, choral groups and showcases from local high schools. The current list of performers can be viewed online. Performances will run from 12 p.m. to 5 p.m.
Attendees can find food and drink from several Wheaton restaurants and breweries at the festival. Local businesses like Filippo's Italian Specialties, Franks Burger Palace, Los Chorros Restaurant, Los Cobanos, Nothing Bundt Cakes, Astro Lab Brewing, Argentinian Alfajores Dol-Che and True Respite Brewing Company will sell refreshments.
A layout of the festival, the parade route, confirmed exhibitors and more information can be found on the Wheaton Arts Parade website.