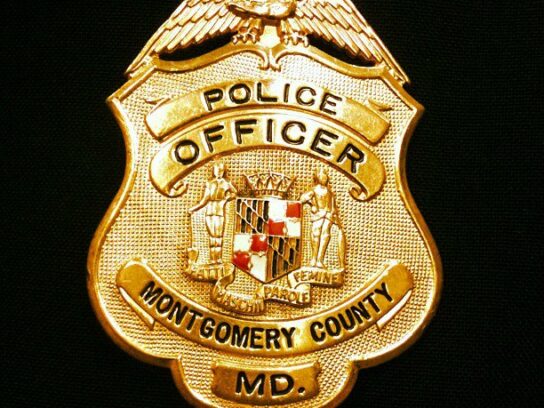 County residents now have the ability to file complaints against county, or municipal, police officers, the county government announced Tuesday. 
The electronic Montgomery County Police Accountability Complaint Form, is officially open, with complaints being directed to the Police Accountability Board (PAB), established in April of this year. 
The form will require residents to input three main pieces of information, including: the name of the police officer being accused, a description of the facts and the contact information of the complainant for follow-up. 
Per a press release, "A complaint of police misconduct with a police accountability board shall be forwarded to the appropriate law enforcement agency within 3 days after receipt by the board." "Those filing complaints will receive follow-up from the appropriate law enforcement agency conducting the investigation."
According to the county, complaints that will be overseen include ones made against the following police departments:
-Montgomery County Police Department
-Montgomery County Sheriff's Office 
-City of Gaithersburg Police Department 
-City of Takoma Park Police Department 
-City of Rockville Police Department
-Village of Chevy Chase Police Department and its officers
Besides oversight of complaints, the PAB, which consists of nine members (all of whom were confirmed by the county council last month), also has the additional task of selecting the final two members of the Administrative Charging Comittee (ACC), responsible for assisting in evaluating complaints and holding "hearings on complaints they find credible." 
The committee, which is led by PAB Chairman Bishop Paul Walker (or his chosen appointee), gained two new members Friday: Cristopher Jennison and Andrea McCoy Johnson, both of whom were appointed by County Executive Marc Elrich. 
The PAB, along with the ACC, were both formed, in accordance with state law, to handle allegations of police misconduct and hold police departments in the area accountable. 
Now that the complaint portal is open, both governing bodies will be able to deal with cases in an attempt to carry out that goal. 
The county requests that those who are unable to file a complaint form electronically, print and mail the pages to 101 Monroe St. 2nd Floor, Rockville, Maryland 20850.
Related posts:
Elrich Appoints Residents to Administrative Charging Committee
Nine Nominees Appointed to Serve on Police Accountability Board