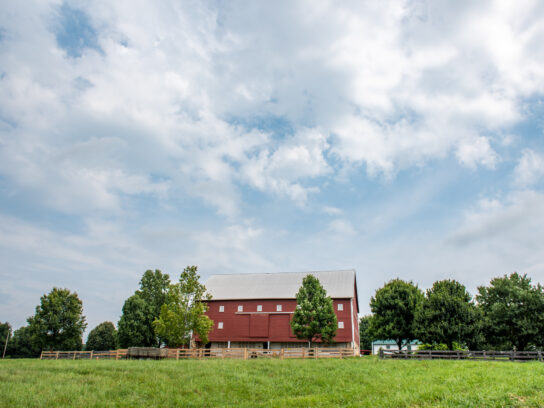 As summer arrives, the outdoors become the premier place to be on the weekends.
Montgomery County is home to over 400 parks and more than 250 miles of trails, according to the county park service. But with so many green spaces, it can be hard to choose just one.
Among the 37,000 acres of parkland in the county, MyMCM will show off five different areas over the first weeks of summer curated by photographer Joe Ryan that show some of the prettiest areas in the county.
The third park in this series is Agricultural History Farm Park in Derwood, Maryland.
This 450 acre park features flowing fields of corn, five miles of easy hiking trails and live farm animals.
Though not as rigorous as other hiking in the area, the Agricultural History Farm Park focuses more on scenery and education. Wandering around the main grounds, there are many signs detailing the long history of the land and the buildings residing there.
The farm began in the 1700's when the Magruder family planted tobacco on the land, only to be later replaced by wheat. In the 1880's ownership of the farm passed from the Magruders to the Bussards, who continued to farm the land until the 1970's.
The farm grounds today feature live animals in pigs, goats and chickens, though they can sometimes be shy.
Among the trails is the 1.2 mile-long Mule Skinner Loop Trail, which takes hikers in a circle around the edges of a large cornfield.
The park also features an apple orchard and is home to a Montgomery County Master Gardener Demonstration Garden, where trained gardeners from the University of Maryland Extension show off their skills and demonstrate sustainable gardening techniques.
(Photos by Joe Ryan)