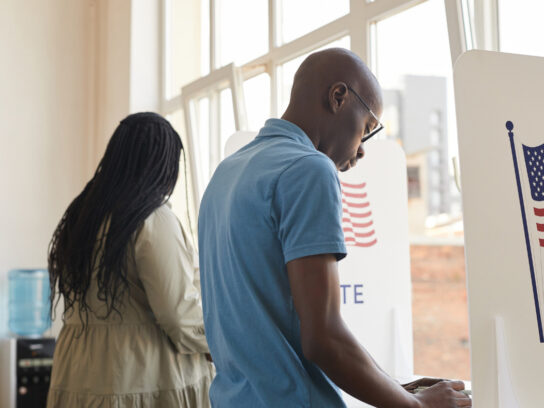 Montgomery County Board of Elections has relaunched their "Future Vote" program ahead of the 2022 Gubernatorial General Election.
🚨 Join the @777Vote Future Vote team! Students grade 6-12 encouraged to serve voters in their communities.
Future Vote Ambassadorship info (15 & younger): https://t.co/zFHzbCMQpo
Future Vote Poll Worker Info (16 & older): https://t.co/bsrjdWSM9Rhttps://t.co/8DAK8Gukv4

— MontgomeryMDVotes (@777Vote) September 9, 2022
The program, which started in 2004, looks to promote civic participation among students in the county. Students grades 6-12 are invited to register as election day ambassadors. This volunteer position grants them student service learning hours (SSL), a requirement to graduate from Maryland high schools.
Election day ambassadors are tasked with aiding poll workers, assembling and dismantling voting booths, answering voter questions and maintaining a suitable voting environment.
In addition to election day ambassadors, students ages 16 or older can register as an election poll worker to earn SSL hours or monetary compensation. Although not required, multilingual students, especially those fluent in English and Spanish, are in high demand.
Guardians interested in registering their children for the program may do so at 777vote.org by October 18th, 2022