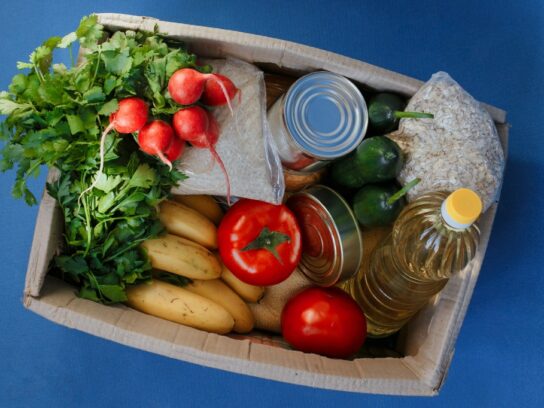 Montgomery County launched a childhood hunger survey to collect information from residents so it can work on strategies to end hunger among its young residents.
"This survey will gather data on the challenges currently facing families and the priorities of our residents in building new and expanded strategies to make sure they have the resources they need," said Council President Gabe Albornoz in a news release.
Some of the questions concern barriers faced when accessing food and best resources available to help.
Results of the survey will enable the county to craft policies, funding and implementation.
The survey, which includes 16 questions, must be filled out by Sept. 11. It is available in English and Spanish. Forty people who fill out the survey will win a $25 gift card to a local grocery store. The winners will be chosen in a drawing.
"Engaging the expertise and insight of our community is a critical step in creating successful strategies to support our residents," said Heather Bruskin, executive director of the non-profit Montgomery County Food Council. "This five-minute survey will provide an important opportunity for residents to share the challenges they experience in accessing food and directly advise the county on what programs would be of greatest benefit to their families."
Please consider responding to @MoCoFoodCouncil's Childhood Hunger Survey, which seeks to collect input from residents that will guide new strategies to end hunger among children and youth in Montgomery County. https://t.co/9IOr2OwNTv

— Montgomery Council (@MoCoCouncilMD) September 1, 2022