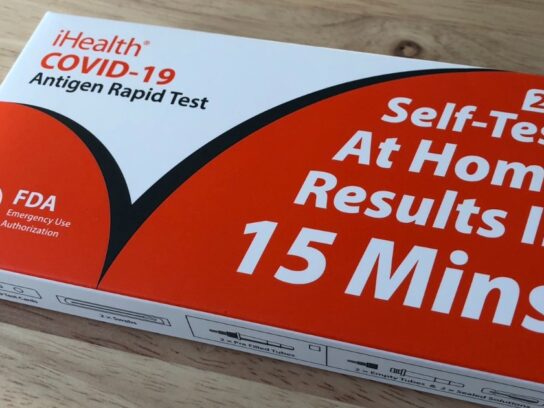 Montgomery County continues distributing COVID-19 rapid test kits to childcare providers.
An additional round of test kits will go to providers this week, County Assistant Chief Administrative Officer Dr. Earl Stoddard said during a media briefing Wednesday.
"That distribution will be taking place at a couple of different locations across the county over the next few days," he said.
Stoddard said it is the first of two rapid test distributions to childcare providers this week. He said the county has received numerous requests for test-to-stay in the childcare setting.
The county will also give additional rapid test kits to municipal partners. 
Free test kits continue to be available at public libraries during open hours at all locations except the Potomac Library and the Noyes Library in Kensington. Residents can get two test kits – which is four tests total – per person per day. Free N95 masks are also available at libraries.
First of two rapid test kit distributions to County childcare providers this week! https://t.co/H2OBJMW78m

— Earl Stoddard PhD, MPH, CEM (@EarlStoddard) June 9, 2022
OEMHS, @MoCoDHHS, and @MontCoCERT are getting ready to begin another distribution of COVID-19 rapid test kit this afternoon for child care centers. Regional Emergency Preparedness Specialist Lisa Mantel is briefing the team on logistics. pic.twitter.com/ztFUeumLc6

— Montgomery Co OEMHS (@ReadyMontgomery) June 9, 2022