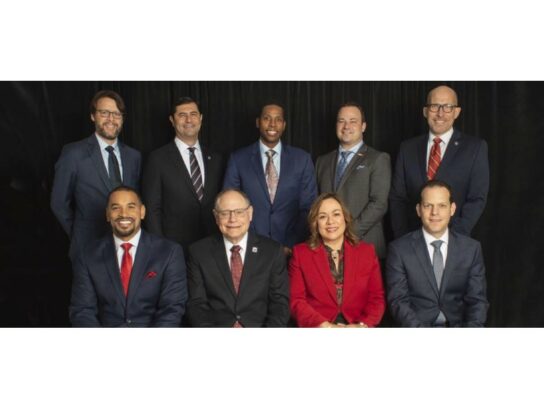 The Montgomery County Council approved Bill 3-21 of Special Taxing Area Laws on Tuesday to aid in marketing and promotions for the district.
Sponsored by Council President Tom Hucker and Councilmember Hans Riemer, the legislation was enacted by a 7-1 vote with all council members in favor except Will Jawando, according to a Montgomery County press release. The bill is also co-sponsored by several council members including Andrew Friedson, Sidney Katz, Nancy Navarro and Craig Rice.
When established, the bill would create a business improvement district in Silver Spring for all businesses of the Silver Spring Urban District (SSUD). It would help promote the economic growth of Downtown Silver Spring and enhance the work of SSUD along with the Silver Spring Regional Services Center.
"The Council's support of Bill 3-21 creates a tool to invigorate economic momentum in Silver Spring by responding to the concerns of businesses and residents who want to see Silver Spring achieve its maximum potential," said Councilmember Navarro. "This bill creates a Business Improvement District (BID) that will be focused solely on marketing and promotion efforts for the area while allowing the Silver Spring Urban District to concentrate on maintaining clean and safe operations. This public-private partnership can serve as a model for other activity centers in the County that have flourishing economic centers that need targeted assistance to help them keep thriving. As GO chair, I am happy to support this bill, and I look forward to continued discussions with my colleagues about more ways to support our businesses across the County."
"Montgomery County has invested hundreds of millions of dollars in Silver Spring, and we are proud of how it is diverse, prosperous, and growing," said Councilmember Riemer. "Silver Spring has also outgrown the model that we have been using to promote the area. It is time to let the private sector step into a role that it can do best. After a year of careful work, we will begin the process of creating a BID to reinvigorate the office market and provide more support for our small businesses. I look forward to working with all the stakeholders in Silver Spring to ensure that all our businesses and residents can continue to grow and prosper. Following on the BID legislation's passage, we will take up the idea of creating a 'Main Street' program for the smallest businesses in Silver Spring as well as other applicable business districts in the County. I am confident this will be a winning example of public-private partnership."
More information can be found in the Council Staff Report for Bill 3-21.