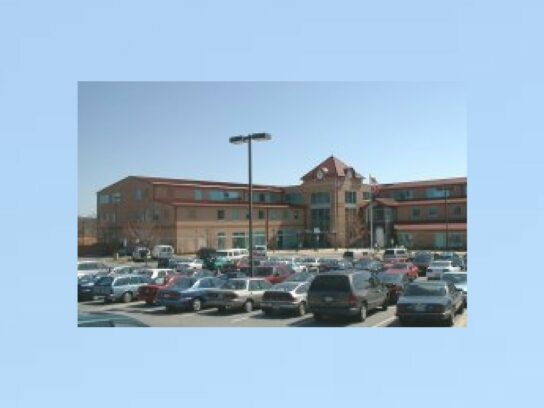 County Executive Elrich appointed Luisa F. Cardona de Vence, Peter Fosselman, Jacob Newman and W. Gregory Wims  as  the new Regional Service Directors for Montgomery County. The County Council approved the appointments on Tuesday.
Cardona de Vence will work in the MidCounty Regional Services Center office. She has more than 10 years of experience with local, state and federal government, according to a Montgomery County press release. As an attorney, Cardona de Vence advocates for the removal of unfair laws while bringing systematic change. Cardona De Vence worked as the deputy director for the City of Atlanta's Mayor's Office of Immigrant Affairs for six years.
She helped end an immigrant detention contract with Immigration and Customs Enforcement (ICE), implemented a city-wide language access plan to eight thousand employees and led community outreach campaigns for the 2020 census and City of Atlanta COVID-19 vaccination efforts. Cardona de Vence also advocated on behalf of immigrant workers, tenants and DREAMers.
Fosselman will bring over 30 years of experience in the business, private and public sectors to the Bethesda-Chevy Chase Regional Services Center. As the current Master Plan ombudsman for Montgomery County, he oversees the implementation of the White Oak Science Gateway Master Plan and the White Flint Sector Plan.
🆕 @MontCoExec Marc Elrich has appointed four new regional services directors: Luisa F. Cardona de Vence (MidCounty), Peter Fosselman (Bethesda – Chevy Chase), Jacob Newman (Silver Spring) and W. Gregory Wims (Upcounty).
📰 Details ➡ https://t.co/MPM3M6kasV. pic.twitter.com/GC7SoRaK6X

— Montgomery County MD (@MontgomeryCoMD) July 27, 2021
He previously was the mayor of Kensington from 2006 to 2016, was elected president of the Maryland Mayors' Association and was appointed Deputy Secretary of State by Governor O'Malley. In 1990, Fosselman began his career as a zoning inspector in Gaithersburg and later served as the City Council's chair for the Olde Towne Community Development Corporation.
New to the Silver Spring Regional Services Center, Newman has over 15 years of experience with program development, project and grant management, fiscal oversight, business and community engagement. He currently serves as the Montgomery County managing director for the Latin American Youth Center and Maryland Multicultural Youth Centers.
In 2013, Newman led the restructuring of the Montgomery County Conservation Corps and River Corps,   innovative green infrastructure job training programs that are recognized locally and nationally. He also serves on the board of directors for Nonprofit Montgomery and Safe Silver Spring.
Wims, a sixth-generation Montgomery County native, has served on over 30 non-profit boards and commissions while also donating more than 45 thousand community volunteer service hours. In the last 25 years, he has raised more than a million dollars for the Victims' Rights Foundation, which he founded.
Currently, he is the vice president of Government Affairs for Bold Concepts Inc. in Gaithersburg and continues to volunteer for numerous organizations in the community. They include the Boys and Girls Club in Germantown, Montgomery College, Holy Cross Hospital, Adventist Hospital and the Rotary Club of Montgomery Village.
Retired Regional Service Center directors being replaced are Catherine Matthews, Luisa Montero and Reemberto Rodriguez. Ken Hartman the former Bethesda-Chevy Chase Regional Services director, assumed a new role as director of Strategic Partnerships in the Office of the County Executive.
"Our Regional Service Centers are critical outreach and operational hubs for a County as large and diverse as Montgomery County. The engagement and assistances these offices provide our residents are invaluable assets to our government operations," said County Executive Elrich. "I want to thank our four departing directors; as everyone who has worked with them knows, they have been dedicated to the community and tireless in their efforts. Their many successes will remain even as they leave their positions. Between the four of them, they have over 65 years of service to Montgomery County, including an extraordinary 45 plus years from Catherine Matthews. Each of these individuals embodied our County's values of good governance, equity and inclusion."
More information about the county's Regional Services Centers can be found on their website.
Related Posts:
Silver Spring Regional Center Director Retires After 12 Years