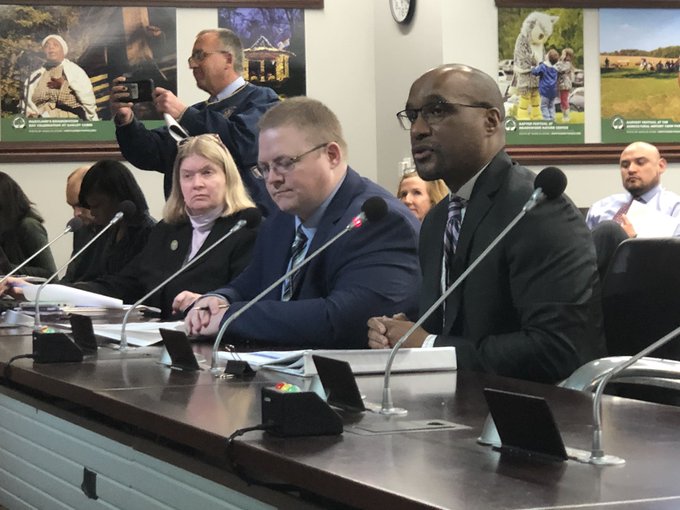 County Council Briefed on Coronavirus, Preventative and Preparation Measures In Place
As the coronavirus (COVID-19) continues to spread worldwide, prevention and preparation efforts are being taken locally to ensure the safety of all residents.
On Tuesday, Montgomery County Councilmembers were briefed on the novel coronavirus by local health and emergency management officials. Health officials say the virus causes a respiratory illness that can range from mild to severe. Symptoms include fever, cough, and shortness of breath.
Prevention measures include avoiding close contact with people who are sick, covering your cough or sneeze, and washing your hands often. Overall, health authorities say people in the local community are at low risk of contracting the coronavirus at this time.
Montgomery County Council is receiving a briefing about the Coronavirus (COVID-19) to get updated information and discuss efforts to ensure the health and safety of all residents. More details about the county's prevention and preparation efforts coming soon… @MoCoCouncilMD pic.twitter.com/2E2islK49S

— Jordan Lindsay (@TVJordanLindsay) March 3, 2020
Local health officials say that overall, people in the local community are at a low risk of contracting the Coronavirus… pic.twitter.com/H5FT08scWR

— Jordan Lindsay (@TVJordanLindsay) March 3, 2020
Prevention measures against the Coronavirus include:
-Avoid close contact with people who are sick
-Cover your cough, or sneeze
-Wash your hands often pic.twitter.com/XIpLp5mB8Y

— Jordan Lindsay (@TVJordanLindsay) March 3, 2020