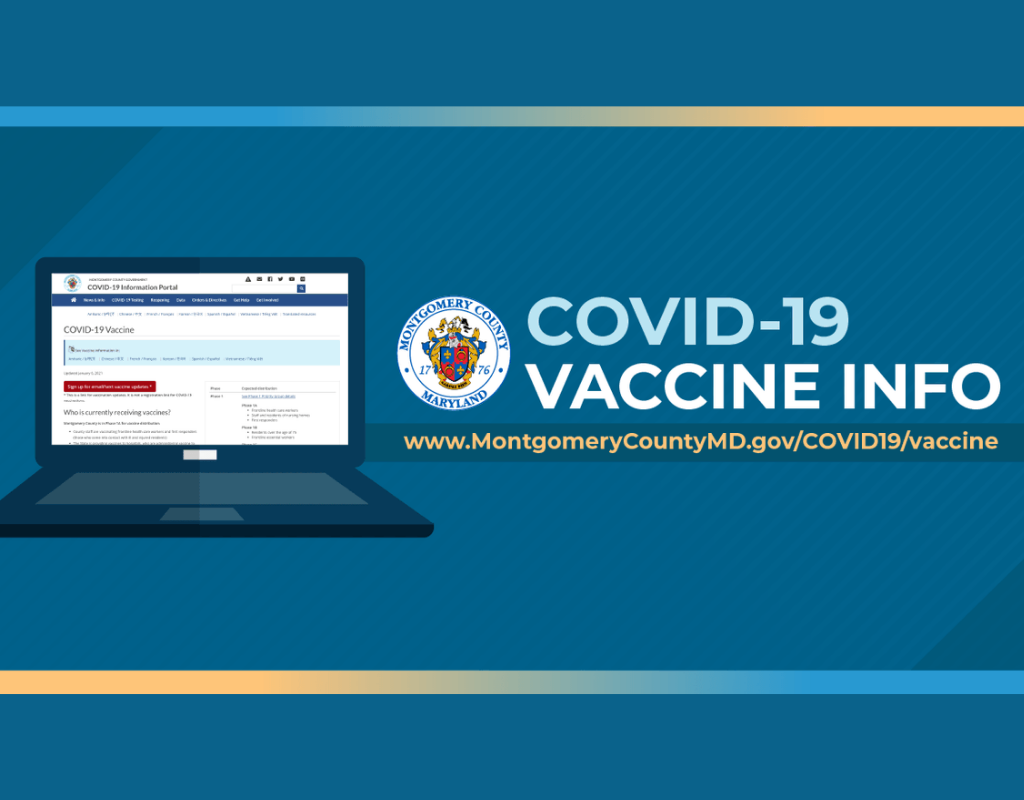 County Council, Health Officials to Host Vaccine Town Hall on Thursday
The Montgomery County Council is hosting a virtual town hall on Thursday, Feb. 25 at 7 p.m. with other elected leaders and health officials providing updates on the rollout of COVID-19 vaccines.
County Executive Marc Elrich, Health Officer Dr. Travis Gayles, Office of Emergency Management and Homeland Security Director Dr. Earl Stoddard and other public health representatives will be in attendance.
They will share up-to-date information about vaccination efforts in the community, explain the priority order for vaccine appointments and allow residents to have their specific questions answered.
"It is important to have these discussions so that we can hear our residents' concerns and provide clarity on what the County is doing to ensure an equitable and efficient rollout of vaccines for Montgomery County residents," said Council President Tom Hucker in a statement.
Community members must register for the Zoom webinar by Thursday, Feb. 25 at 1 p.m. Those without internet access can register by leaving a message at 240-777-7931 with their full name, phone number and email.
The meeting will also be televised on County Cable Montgomery, as well as streamed on YouTube and Facebook. Residents can also listen in by calling 240-777-3333.