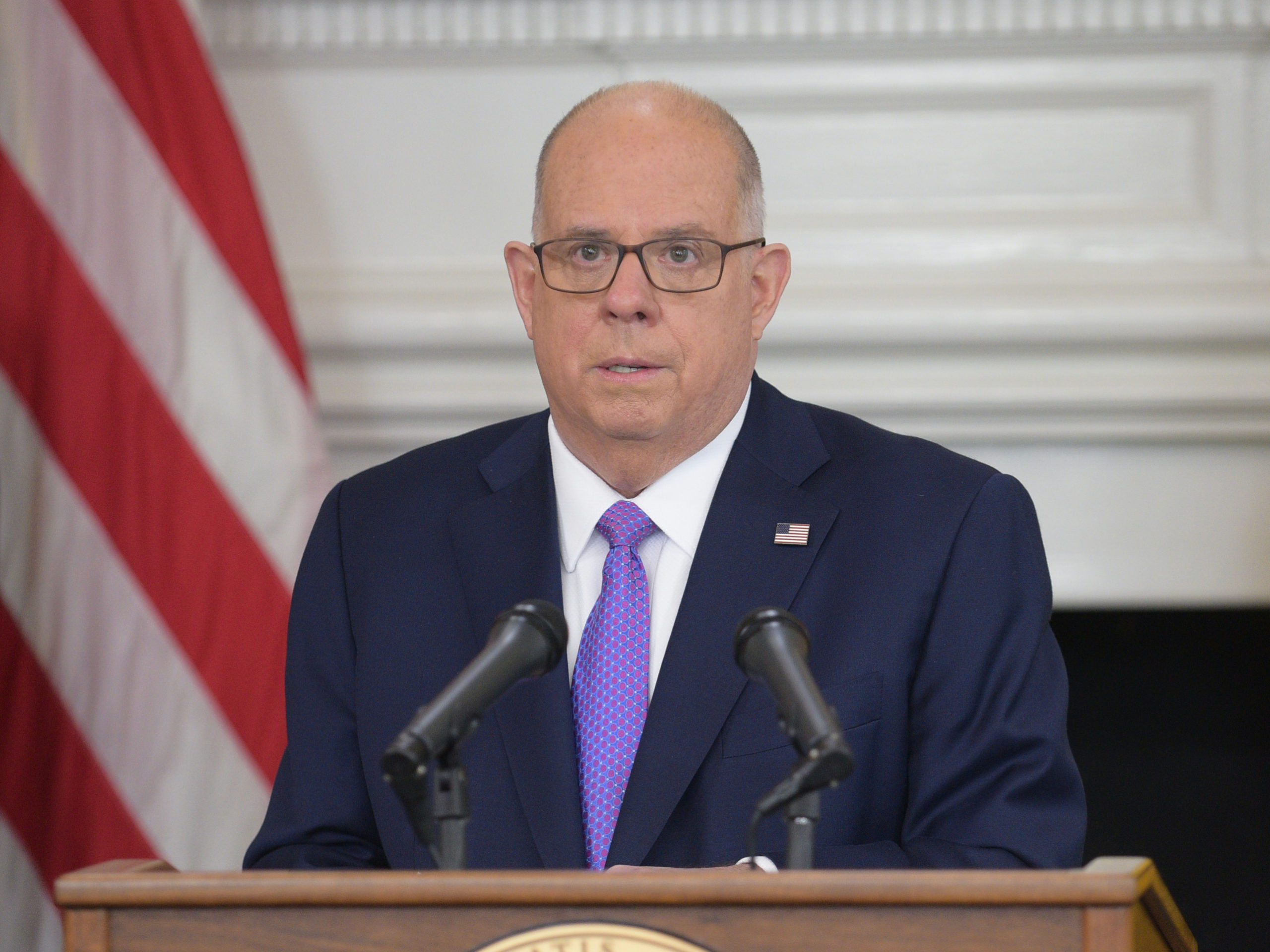 Watch Live: Gov. Hogan to Hold 2:30 p.m. News Briefing Tuesday
Update:  There are five takeaways from Gov. Larry Hogan's media briefing Tuesday afternoon.
Original:  Gov. Larry Hogan will provide a COVID-19 update Tuesday at 2:30 p.m. which will be streamed live on Twitter, Facebook, and YouTube.
According to the Maryland Department of Health, more than 749,000 people have received the first dose of the Pfizer or Moderna vaccine and more than 510,000 people have received the second dose. The state is currently in phase 1C of its vaccination plan.
The briefing may be viewed below:
Join me today at 2:30 for an update on COVID-19 in Maryland.

Watch live here on Twitter, Facebook, or Youtube: https://t.co/OZuBjuG8Mp pic.twitter.com/0fWukegnpW

— Governor Larry Hogan (@GovLarryHogan) February 23, 2021
Related Posts:
100-Year-Old Resident Receives COVID-19 Vaccine in Silver Spring
Altimmune Announces FDA Approval for Phase 1 COVID-19 Vaccine Clinical Trials 
Novavax to Provide 1.1 Billion COVID-19 Vaccine Doses Globally
Marylanders Without Internet Can Call COVID-19 Vaccination Support Center
Elrich Addresses Chaotic Vaccine Lines at Richard Montgomery, Quince Orchard
Watch: Elrich Explains Montgomery County's Slow Vaccination Process
County Addresses Problems With State's Vaccine Preregistration Scheduling System
'We Need More Damn Vaccines': Hogan Says Shortage Will Last for Foreseeable Future