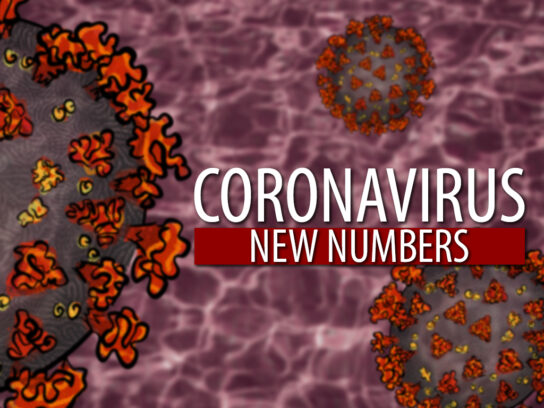 Montgomery County COVID-19 Statistics
Wednesday morning the Maryland Department of Health reported 11,924 cases of COVID-19 in Montgomery County, which is an increase of 193 cases from the 11,731 reported Tuesday.
Since the first case in March, 593 county residents have died from COVID-19. This is an increase of nine deaths since Tuesday, according to the health department. The number of probable deaths is 40.
The positivity rate of 12.3%, reported by the state health department, is the third-highest in the state, behind Prince George's at 14.1% and Kent at 13.0%.  The state calculates the positivity rate using the average rate for seven days. Montgomery County reported a positivity rate of 14% Tuesday based on a rolling three-day average.
Wednesday morning the health department released updated information on senior living facilities which include nursing homes, assisted living facilities and group homes. There have been 2,322 confirmed cases and 389 deaths associated with senior living facilities. This includes 785 staff cases and 8 deaths; and 1,536 resident cases and 381 deaths. Since the May 27 report, cases have increased by 5% and deaths by 10%.
Confirmed cases associated with senior living facilities account for 19% of the County cases, while deaths account for 66%.
Maryland COVID-19 Statistics
As of Wednesday morning, there were 54,982 confirmed cases throughout the state. That is an increase of 807 cases in the last 24 hours. COVID-19 has claimed the lives of 2,519 Marylanders, 45 in the last 24 hours.
May 9 the state reported 1,665 Marylanders were hospitalized with COVID-19. Since that time the number of patients hospitalized has been on the decline.
Currently, 1,109 Marylanders are hospitalized with COVID-19, which is 39 fewer than Tuesday. Of those patients, 471 are in intensive care, which is a decrease of 10 since Tuesday.
In Maryland, 9,111 people have been hospitalized since the outbreak of COVID-19.
The states positivity rate dropped a full point from Tuesday. The rate is now reported at 9.49%.
A total of 15,856 cases and 1,043 deaths involve the state's African American community. This is 24 additional deaths since Monday.
There have been 9,931 confirmed cases of COVID-19 and 1,383 deaths in nursing homes and assisted living facilities throughout the state as of Wednesday. The number includes 6,699 cases and 1,365 deaths in residents. Since Wednesday, May 27, the state has seen an increase of 760 resident cases or 21%. Resident deaths increased by 234 or 21%.
Confirmed cases associated with senior living facilities account for 18% of the state cases, while deaths account for 55%.
Here are the statewide statistics as of Wednesday. The first column is for the number of cases. The next column is the number of deaths, which is in parentheses. The second number under the column for deaths is for probable deaths.