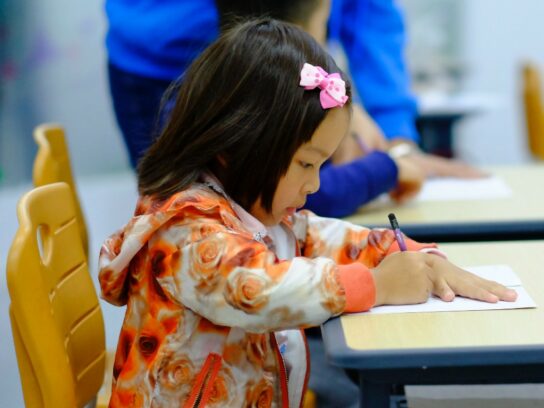 Almost $6.5 million in federal funds was awarded to Montgomery County early childhood education centers.
U.S. Senators Chris Van Hollen and Ben Cardin and Congressmen Jamie Raskin and David Trone (all D-Md.) announced on July 10 awards totalling $6,461,772 in federal funding for early childhood education.
Five million dollars of the new funding will go to the county's Head Start program, and $1.4 million in continuing funds will go to the Reginald S. Lourie Center for Infants and Young Children in Rockville, through its Early Head Start-Child Care Partnership.
The Maryland politicians pointed out the importance of early education. Most of the children in Head Start programs are three and four year olds and must be income eligible. The goal is to prepare them with the knowledge and skills necessary to succeed in kindergarten and beyond.
Montgomery County Public Schools offers 34 Head Start classes throughout the county
The money comes from the U.S. Department of Health and Human Services.