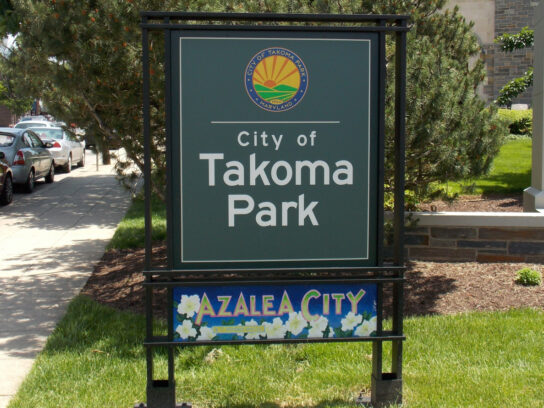 The Takoma Park Youth Council has issued a statement in support of the Montgomery County Council's special appropriation to expand the Mobile Crisis Response Team, while also calling for the Council to increase the unit's size beyond six members.
Up until last month, the Mobile Crisis Response Team, a unit that assists police officers during calls involving substance abuse and homelessness, consisted of only two behavioral health professionals. However, on June 23, the Council introduced legislation to hire six new members to the team.
Despite the recent expansion, the Takoma Park Youth Council believes that it is not substantial enough. "We understand the Council's desire to gather more information before drastically changing the composition of our emergency response, but the first step should certainly be bigger than six new hires," stated the Youth Council in their recent statement.
According to its statement, the Youth Council feels that the eight-member size of the Mobile Crisis Response Team is insufficient to handling the high volume of incidents involving individuals with mental illness. "The staff report for the appropriation cited a study that found one in ten police responses involve people with severe, untreated mental illness. However, the increase in the Mobile Crisis Response team outlined by this resolution does not reflect the magnitude of that statistic," wrote the Youth Council. In its call to increase the response team's size, the Youth Council cited the fact that Montgomery County employs 1,300 police officers.
The Youth Council also suggested that, in the future, the funding for this appropriation should be taken from the county's police budget. "For the sake of our citizens' safety, armed police officers should not be interacting with those suffering from behavioral health problems in most cases," stated the Youth Council. The council deems reallocating the funds that are "currently spent on facilitating such interactions" as "perfectly reasonable."
Ultimately, Takoma Park's Youth Council believes that expanding the response team would be a step towards increasing public safety. "The people of our county, including the young people of Takoma Park for whom we speak, are counting on you," stated the Youth Council in its address to the Montgomery County Council.