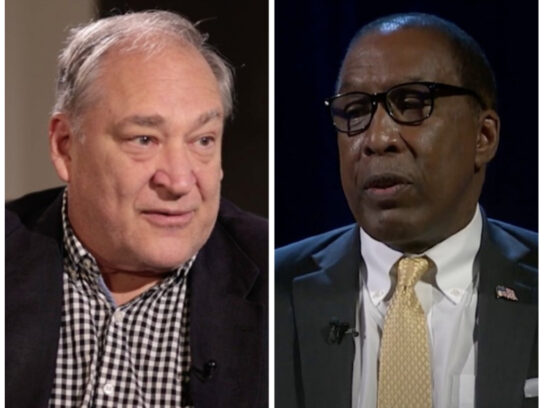 Montgomery County Executive Marc Elrich (D) and Republican nominee for county executive Reardon Sullivan will join a political forum with B'nai Israel Congregation in Rockville on Sunday.
The forum starts at 10 a.m. Breakfast will be served. According to an event notice, both candidates will appear separately. They will give opening statements and take questions submitted from the audience. Admission is free. B'nai Israel Congregation is located at 6301 Montrose Road.
Following the primary election this year, MyMCM sat down with Elrich and Sullivan for interviews. Despite running in a largely Democratic county, Sullivan believes he can win after a majority of voters did not support Elrich in the Democratic primary.
And MyMCM visited Elrich at the County Executive Office Building in Rockville to ask him about his primary experience and plans for the general election in November.