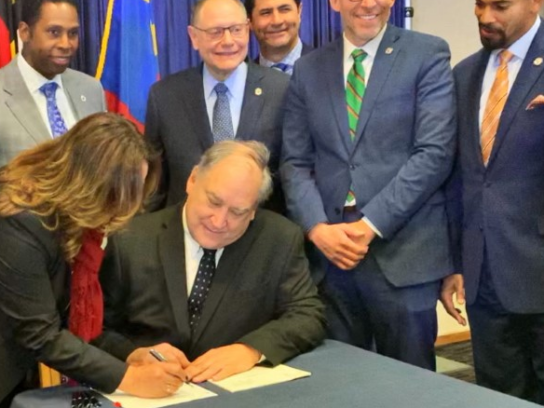 Montgomery County Executive Marc Elrich signed the county's new Racial Equity and Social Justice Act on Tuesday.
Key elements of this legislation include establishing a Racial Equity and Social Justice program and Executive Branch. The new law will also require each Department and Office to develop a racial equity and social justice action plan. In addition, the bill requires the creation of a structure at the Council to provide oversight of the County's progress in meeting its racial equity and social justice goals.
Officials say this will help reinforce the commitment to Montgomery County being a welcoming community where all residents are treated with respect and dignity and are provided with the opportunities to succeed.
Although Montgomery County has a proud history of embracing its diversity, this legislation is aimed at ensuring equality in education, employment opportunities, housing, and health care no matter race, ethnicity, income level, or gender.