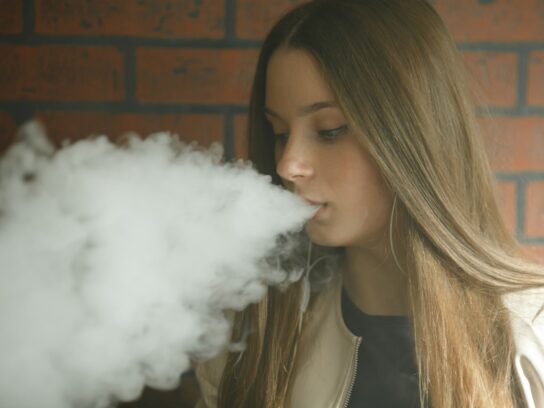 COLLEGE PARK — To cut back on the marked increase of e-cigarette use by teenagers, advocates called for limiting the access of electronic smoking devices at the first meeting of a task force to determine the state's next regulatory steps.
The advocates called on increased taxes to put the cost out of reach for teens and prohibiting e-cigarette flavors. Industry representatives also testified at the meeting and they suggested tougher age verification systems for online purchases and greater communication between the Food and Drug Administration and state regulators.
Comptroller Peter Franchot convened the "e-facts task force" to develop what the state should do. Forty-one health officials, elected officials and vaping representatives have been named to the task force. The first meeting was at the University of Maryland.
The Centers for Disease Control and Prevention says that, as of Nov. 20, 47 people in 25 states and the District of Columbia have died from e-cigarettes. Cases of vaping-related illness have been reported in every state except Alaska.
Maryland has recorded 51 cases of individuals who have suffered lung injuries due to vaping, said Dr. Maura Rossman, the Howard County health director.
Franchot said he didn't know what the task force would propose.
"I don't quite know where it goes but I don't have a firm bias one way or the other," Franchot said after the meeting.
"Because I'm not a member of the public health community. … So we'll just see where it all leads."
One of the elected representatives is Montgomery County Council Vice President Tom Hucker.
"It's a terrible public health crisis face in the state and the country, and Maryland should be in the lead of addressing that. I'm not sure that we are, and our kids are really suffering," Hucker said.
Statistics presented at the meeting show youths are smoking cigarettes less but vaping e-cigarettes more.
In 2017, 11.7 percent of high-schoolers reported they had vaped. By 2019, that figure had jumped to 20.8 percent. Middle-schoolers also posted an increase, from 3.3 percent in 2017 to 4.5 percent in 2019.
The stats add up to 3.6 million teenagers vaping.
Jeffrey Kelly, director of the comptroller's Field Enforcement Division, said current licensing doesn't give the state the number of stores that are selling vape products.
Because 68 percent of vaping teens prefer flavored products, states and the federal government have passed or considered banning them. However, they can be helpful to adults. Matt Milby, vice president of the Maryland Vapor Alliance, said that as he was trying to get off cigarettes, the last thing he wanted was the tobacco flavor.