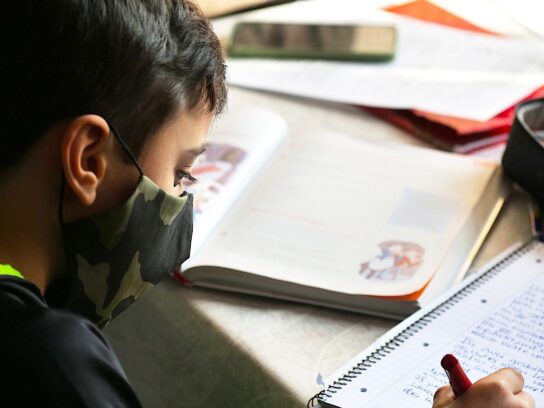 Montgomery County is considered in low transmission with 46 new Covid-19 cases diagnosed per 100,000 residents during the previous seven days. According to new guidance from the Centers for Disease Control (CDC), the county moved from moderate to low transmission recently.
In January, the county experienced between 250 and 300 new cases per 100,000 residents during a seven day period.
There were 53 new cases reported on Monday. The county's test positivity rate is 1.4%, according to Sean O'Donnell, Health and Human Services Public Health Emergency Preparedness Manager.
O'Donnell also said that only 3% of hospital beds in the county are being used by someone who has Covid-19.
"All of these are good indicators," he said during a press briefing Monday.
The Montgomery County Public Schools' Board of Education is expected to make masks optional in schools during its Tuesday's business meeting. A discussion and vote is on the agenda after the Maryland Joint Committee on Administrative, Executive, and Legislative Review (AELR) voted Feb. 25 to affirm the Maryland Board of Education's decision to rescind the mask mandate for schools.
.@mocoboe has indicated that it intends to discuss the MCPS mask policy at its next meeting on March 8. This is the first of a number of messages that will help students, staff and families make this transition following any change to the mask policy. https://t.co/khiNH194jy

— MCPS (@MCPS) March 4, 2022