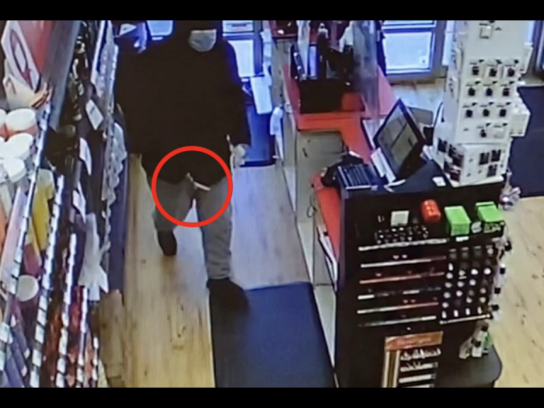 The Montgomery County Police Department (MCPD) is offering a $10,000 reward to identify a man who robbed Sally's Beauty on Countour Road by Lakeforest Mall on Feb. 21, according to a recent press release.
Video released by the MCPD reveals the man asked an employee for help finding a product and when the employee tried to help him, the man took out a knife and demanded money.
The employee screamed for help and another employee came to help her. They gave the man the money and he ran from the scene with an undisclosed amount of money.
Police describe the man as a "Black male, approximately 5-feet, 9-inches to 5-feet, 10-inches tall, and 180 to 200 pounds. He was wearing a black jacket, dark pants, a blue medical mask and clear latex gloves."
Anyone with information regarding this case is encouraged to call the Major Crimes Division at 240-773-5070 or 240-773-TIPS. They can also call Crime Solvers of Montgomery County toll-free at 1-866-411-TIPS (8477).
Callers can remain anonymous.