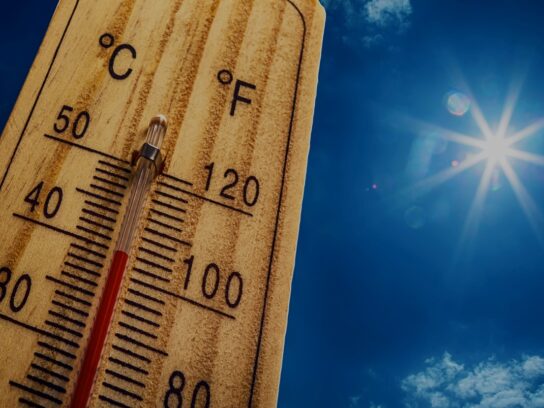 Montgomery County issued a Hyperthermia Alert for Wednesday from 1 p.m. until 6 p.m. The heat index is expected to be at or above 95 degrees, according to the Montgomery County Office of Emergency Management and Homeland Security.
Montgomery County has activated the Extreme Heat Plan for a Hyperthermia Alert for Wednesday 9/11/19, from 1 PM until 6 PM. Expect the heat index to be at or above 95 degrees. Take precautions to protect yourself & pets from heat-related illnesses: https://t.co/hKa4uvFlxp #MoCo pic.twitter.com/SYzoiTbEiC

— MC Emergency Mgmt (@ReadyMontgomery) September 10, 2019
The county sends a Hyperthermia Alert when predicted temperatures in any part of the county are 95 degrees or more. Temperatures that high make heat stroke and heat exhaustion more likely, according to the county. 
Public libraries, swimming pools, recreation facilities, senior centers and regional service centers are open to anyone who needs to cool off. 
Under a Hyperthermia Alert, pets must have access to shade, shelter and water when outside. The county advises that people stay inside when possible, drink water, and use sun protection when outside. Do not ever leave pets, young children or elderly persons in a car during a Hyperthermia Alert. It only takes a few minutes for a parked car to reach 130 degrees, according to the county. 
More information on Heat Advisories and Hyperthermia Alerts can be found on the Montgomery County Government website.