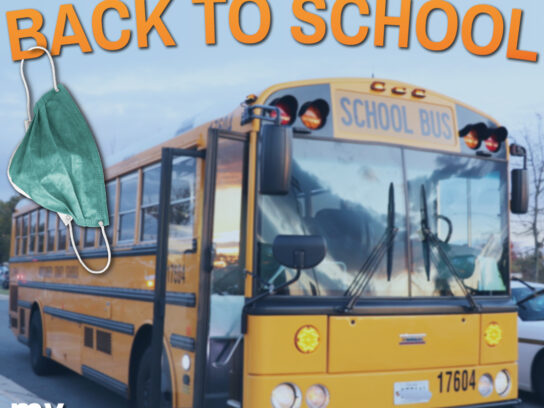 Children 12 and under cannot yet get vaccinated against Covid 19. But they still need the standard immunizations to go to school this fall. If your child has not yet received the required shots, Montgomery County health staff will give them for free.
MSDE & @MDHealthDept are partnering to encourage parents to get children caught up on routine vaccines before the start of the school year with the #DontWaitVaccinate campaign. Learn more about vaccine requirements based on your child's age/grade: https://t.co/mqGHgLGIu5 pic.twitter.com/RU9ACz2LqP

— Maryland State Department of Education (@MdPublicSchools) August 11, 2021
Children returning to Montgomery County Public Schools (MCPS) must  have up-to-date immunizations for the school year that starts on Aug. 30, according to a Montgomery County press release. Parents need to submit documentation with proof of immunization or proof of a scheduled appointment for immunization before the first day of school.  Otherwise their children may be excluded from school starting Sept. 20.
For students in grades K-12 and students new to the county, appointments for immunizations can be made Monday through Friday in Germantown, Rockville or Silver Spring locations. Locations with available appointments include the Dennis Avenue, Germantown and Silver Spring Health Centers as well as the School Health Services Immunization Center.
The MCPS Back-to-School Jamon on Aug. 21 will also have immunization opportunities from 10 a.m. to 1 p.m. at Westfield Wheaton Mall. Tetanus, diphtheria, pertussis, measles, mumps, rubella, chickenpox and polio are some of the required immunizations that will be offered.
MCPS families: Join the Back-to-School Jam to kick off 2021-2022 school year! Saturday, Aug. 21, 10 a.m. – 1 p.m. at Westfield Wheaton Mall (11160 Veirs Mill Road, Wheaton, MD). Masks are required. Free transportation from five high schools. More details: https://t.co/b5iX4xs6K0 pic.twitter.com/jTHILmOn22

— MCPS (@MCPS) August 9, 2021
For parents unsure what vaccinations their children have received, the Maryland Department of Health's web portal allows free access to immunization records online. Immunization records can be viewed and printed directly from the site with no requests needed from healthcare providers.
More information on immunization requirements can be viewed on the Maryland Department of Health website. Clinics for immunizations can also be searched on the county's website.