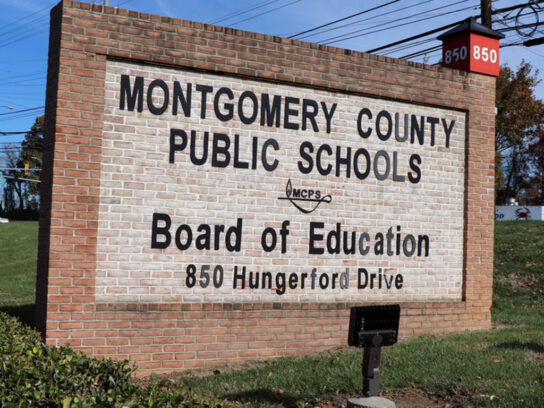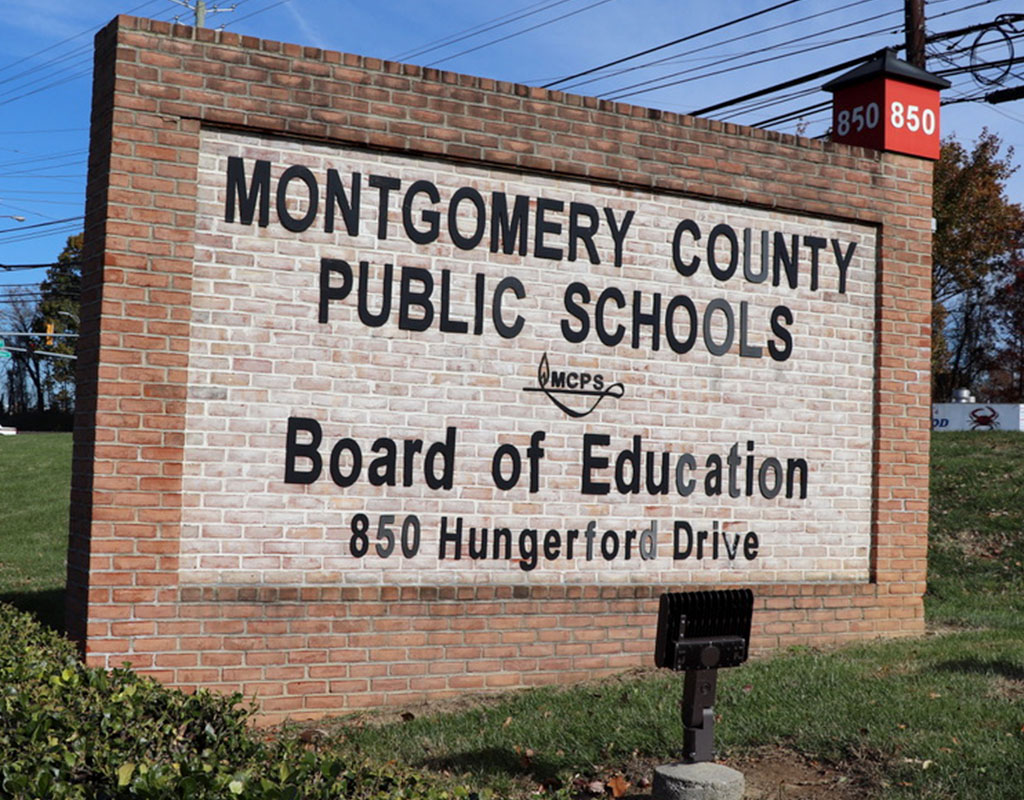 Montgomery County Public Schools will require its staff members to submit proof they've received the COVID-19 vaccine. Otherwise, they will need to participate in COVID-19 testing on a weekly basis.
The news was confirmed in the MCPS 2021-2022 Reopening Guide, which was released Friday afternoon.
MCPS, Prince George's County Public Schools, and Howard County Public Schools are among the first school systems in the state of Maryland to mandate vaccines or require frequent testing for staff. Before the reopening guide confirmed MCPS' policy on vaccinations, Jennifer Martin, president of Montgomery County Education Association spoke to WUSA9 in favor of the requirement.
MCEA released a statement on the guidance in support of MCPS's policy. "MCEA fully supports the MCPS guidance on masking and vaccinations, namely that masks are required at all times in school buildings for both vaccinated and unvaccinated folks, and that educators must show proof of vaccination or be tested weekly," the statement says.
— Montgomery County Education Association (@mceanea) August 13, 2021
MCPS Communications Director Chris Cram told MyMCM in an email Friday, "As of early June, we estimate about 70% of staff had been vaccinated." MCPS doesn't have more recent data on staff vaccinations at this time, he wrote.
Cram told MyMCM that MCPS will share more information in days to come regarding deadlines for staff submitting proof of vaccinations.
MCPS Reopening Guide Details Health Guidelines
The reopening guide also details MCPS' health policies for students and staff regarding COVID-19. MCPS will return to in person instruction and will follow its pre-pandemic schedules.
In a letter to the community, Interim Superintendent of Schools Monifa McKnight says that while the school is doing away with certain health restrictions, this doesn't mean the school system is returning to "business as usual." Rather, she says, the school system will do its best to reduce the spread of COVID-19 while working to make the educational experience better for students.
MCPS has developed a plan to ensure a safe return to school buildings for all students and staff. Learn more about the reopening plan and read the message to the community here: https://t.co/1comzRSYLx

— MCPS (@MCPS) August 13, 2021
"We are squarely focused on helping students transition seamlessly back into their learning environments so they are set up for success during the year ahead—and ultimately progress towards college and career readiness," McKnight writes.
In addition to requiring teachers to be vaccinated (or undergo regular testing), MCPS is requiring mask wearing in buildings and is encouraging using the outdoor spaces for unmasked social, educational and recreational activities.
MCPS will provide more sanitary equipment, better ventilation, and will continue to urge those showing COVID-19 symptoms to stay home. Because children under the age of 12 are not yet eligible for the vaccine, the guide say, "MCPS will provide in-school COVID-19 pool testing for random samples of students in prekindergarten through 6th grade, since students younger than 12 are not eligible to receive the vaccine."
The guide says there will also be "MCPS- trained contact tracers [who] will work with county and state health officials to identify those who have had direct contact" with individuals who have tested positive for the coronavirus. Parents will be required to communicate with the school if their child tests positive for the virus. MCPS still will notify school communities of positive cases and will also post the notices online.
 

View this post on Instagram

 
MCPS has a policy on quarantining. The guide says, "Unvaccinated MCPS students and staff who have been exposed to COVID-19 must quarantine for 10 days. Students and staff who are fully vaccinated (two weeks past their final dose) are exempt from quarantine unless they develop COVID-19 symptoms or test positive for COVID-19." MCPS says schools will have a system in place to continue educating students who are quarantining, but details about the system have not yet been provided.
MCPS says it will not close schools and return to full virtual learning unless it receives instructions to do so by government officials.
"We are faced with a time of great opportunity for our school system, inspired by what we learned during the pandemic and stronger because of the resiliency that sustained us through its tumult," McKnight writes.