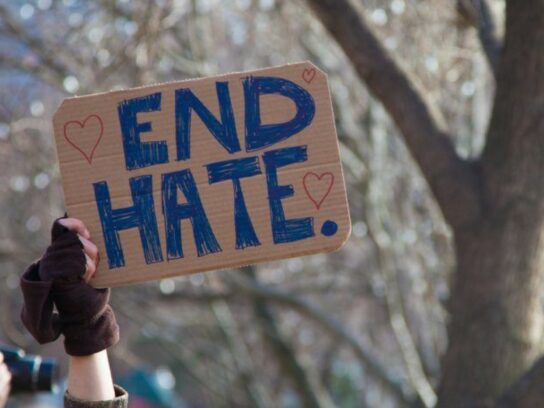 On Wednesday, Sept. 21, nonprofit organizations with a high risk of experiencing hate crimes can start applying for grants from the Nonprofit Security Grants program. The program is aimed to augment costs for security personnel or other security planning measures to nonprofit organizations with facilities that have experienced, or are at high risk of experiencing, hate crimes. 
Montgomery County Executive Marc Elrich announced in a Sept. 16 press release that the County is pledging $800,000 in total funding for the program. Eligible organizations that can apply for a grant include nonprofit community service providers, houses of worship, or other faith-based organizations located in Montgomery County. 
"Montgomery County is a community of diversity, inclusion and compassion, but we are not immune from hate and vitriol that could become criminal," said Elrich. "These grants will provide nonprofit organizations with additional resources to enhance the security of their facilities and the safety of our residents."  
The funds are administered by the County's Office of Emergency Management and Homeland Security (OEMHS). The Montgomery County Council approved $800,000 for the program in the Fiscal Year 2023 operating budget that went into effect in July.
"Across our country, we are seeing a rise in hate crimes and violence aimed at people and organizations of all different faiths and ethnicities," said County Council President Gabe Albornoz. "It is vital that we provide the support they need to remain safe. We must stand with them in this perilous time and support them in every way we can."
In addition to the grant funding, OEMHS and the Montgomery County Police Department pledge to provide support to organizations indicating the need for security assistance. The County provides classes, assessments and training specifically designed for nonprofit and faith-based facilities.
"This investment is an affirmation of Montgomery County's support for our neighbors of every religion, race and ethnicity. We are committed to protect the rights of everyone who lives or visits our County and I encourage all applicable Montgomery County organizations to apply for these grants," said Elrich.  
To qualify for grant funding applicants are required to be a Montgomery County-based nonprofit organization or facility, experiencing threats or hate crimes or at significant risk of being the target of a hate crime. 
All awardees must be IRS registered 501(c)3, tax-exempt nonprofit organizations or religious institutions in good standing with the Maryland State Department of Assessments and Taxation. Funds can only be used to provide security support for facilities located within the County.
Information sessions on eligibility and how to apply for the program will be offered in September and October via a virtual platform on:
To register for the webinars and to access the grant application, visit the OEMHS Nonprofit Security Grants webpage. Applications will be accepted starting Wednesday, Sept. 21, ending on Oct. 26. Organizations will hear back about award decisions in early December of 2022.