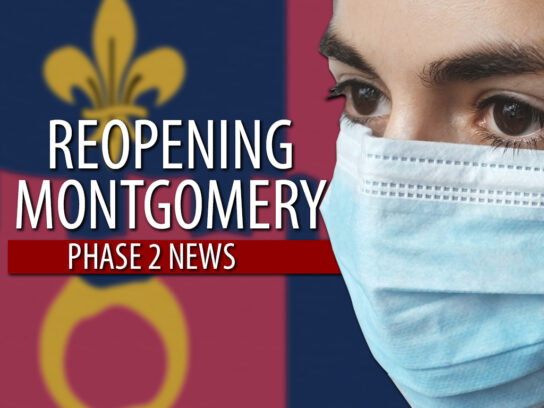 Montgomery County is closer to returning to more restrictions than it is to moving on to Phase III, officials said during a media briefing July 30.
While the county is not experiencing a rapid increase in cases as other areas in the state are, officials said they are keeping a close eye on the metrics. Dr. Travis Gayles, county health officer, noted that when Montgomery County first moved on to Phase II, there were about 50 to 60 new cases a day. Now, there are 70 to 80.
21 percent of the new cases have been traced to outdoor gatherings, according to Earl Stoddard, the county's Office of Emergency Management and Homeland Security Director.
The county continues to keep on top of violations and has closed a couple of business and issued about a dozen citations, Stoddard said. Most of the issues have been handled by educating the business staff, he said.
Our Lady of Good Counsel Catholic High School in Olney had scheduled its graduation this week, but the county asked that it not be held, Gayles said. "We have been very clear about the restrictions," he said, noting that only a maximum of 50 people could gather at an outdoor event.
Because the private school did not notify the county about the graduation, a mutual solution couldn't be agreed upon in time, Gayles said, adding he was only informed about the graduation through a written concern. "Please tell us first," Gayles said. "We are open to working with groups and agencies."
https://www.instagram.com/p/CDRukPmDGqX/
Gayles urged residents who are anxious to have more of the county open up to understand that county decisions are made by taking into consideration the entire county, with all county zip codes in mind, as well as neighboring areas.
Stoddard urged staff at nursing homes and childcare to stock up on personal protective equipment now as facial coverings and other equipment "are readily available." While the county is here to help, it only plays a backup role in purchasing equipment, he said.