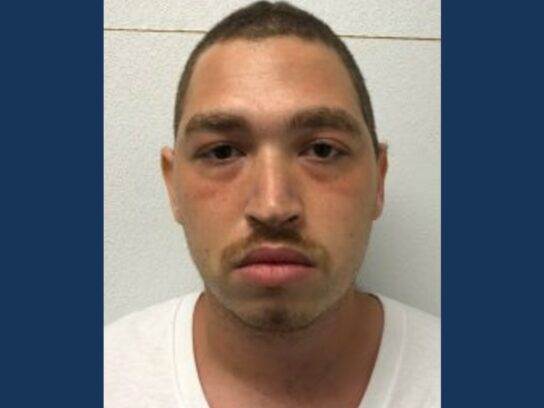 A suspect has been charged with the July 23 murder of Edigio Ienzi from Germantown.
Justin Wilson, 26, of Great Park Circle, was arrested in Virginia Tuesday by detectives with the Montgomery County Police Department after family members of the victim identified him to police.
MCPD officers responded to a stabbing at Ienzi's Duhart Court home at approximately 11:34 a.m. on July 23 according to a press release. First responders found Ienzi inside suffering from multiple wounds. he was taken to the hospital where he later died.
Suspect Arrested for Germantown Homicide: https://t.co/v2MefelxQR

— Montgomery County Department of Police (@mcpnews) July 29, 2020
After further investigation, detectives determined that during the incident, a female family member of Ienzi's was awoken by the sound below. She went downstairs to see Ienzi struggling with an unknown male wielding a knife, and then ran upstairs to call police, giving them a description of the attacker.
According to the press release, surveillance video from a neighboring home captured the suspect running from the scene. After viewing the footage, another family member gave police Wilson's name. They additionally told police that Wilson had been in the Duhart Court home a few weeks earlier, after which Ienzi had noticed several missing silver coins. Police say Wilson's physical characteristics matched both those of the suspect described by the family member who had witnessed the incident and those of the man seen fleeing on tape.
Wilson is currently being held in Stafford County, Virginia, while awaiting transport to Montgomery County.
Previous post
Police Investigating Germantown Homicide; Surveillance Video Released