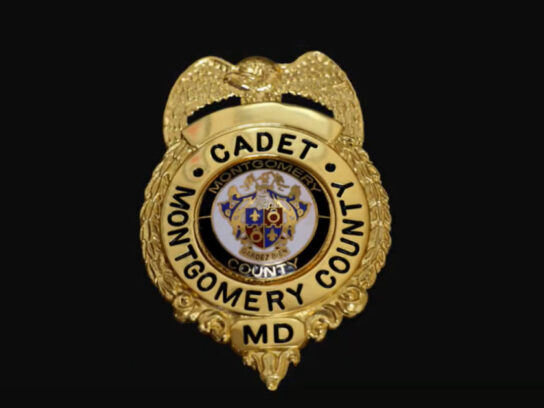 Are you or someone you know interested in a career in law enforcement but you are still in school? The Montgomery County Police Department's (MCP) cadet program provides first-hand experience to qualified individuals. The department is accepting applications for the program through Feb. 7.
The Police Cadet Program is now accepting applications for qualified individuals who want to pursue a career with the Montgomery County Police Department.
The cadet program was started in 2016 to provide those interested in becoming a police officer with MCP the opportunity to work in the department while in school. Cadets receive on-the-job training, work 20 hours per week from September through May and get paid $16.75 per hour.
Cadets must be enrolled in college college and maintain a GPA of 2.0 or higher while in the program.
Applicants must be 18 years or older, have a high school diploma, have a valid drivers license, and be a U.S. citizen or permanent resident. Online applications are open until Feb. 7. Visit JoinMCP.com to complete an application.
The application process for the position of Police Cadet 👮 IS OPEN! Apply today ➡️ https://t.co/PTJ4dIYjnE

The Cadet Program provides qualified individuals, who are interested in becoming a Police Officer with the MCP first-hand experience in law enforcement.#cadets #hiring pic.twitter.com/9JQH3mUcfR

— MCPD (@MCPDRecruitment) January 26, 2022
Watch this video to learn more about the program: