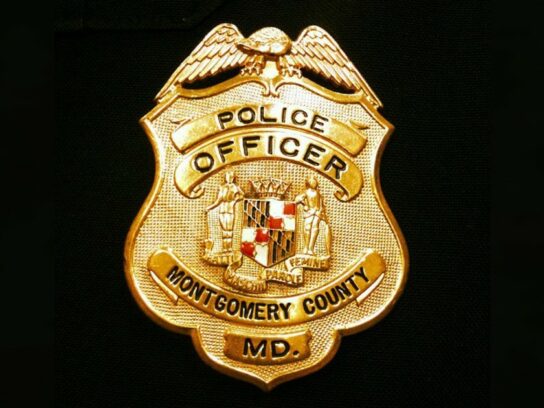 Two Montgomery County Police officers were driving by Montgomery Village Avenue March 12 at 1:25 a.m. when they noticed a car on fire and that the fire had spread to the nearby brush.
Sgt. B Drew smashed the car's window with his flashlight and pulled the unconscious driver out of the car while Officer N. Rodgers began extinguishing the fire in the engine c0mpartment. Montgomery County Fire and Rescue Services staff finished putting out the flames.
The driver was taken to the hospital.
On March 12, 2022, MCP Sergeant B. Drew broke out the window of a burning vehicle with his flashlight and pulled the unconscious driver out of the car to safety while MCP Officer N. Rodgers began to combat the fire with his extinguisher.#mcpnews pic.twitter.com/40ucBG3wVC

— Montgomery County Department of Police (@mcpnews) March 14, 2022