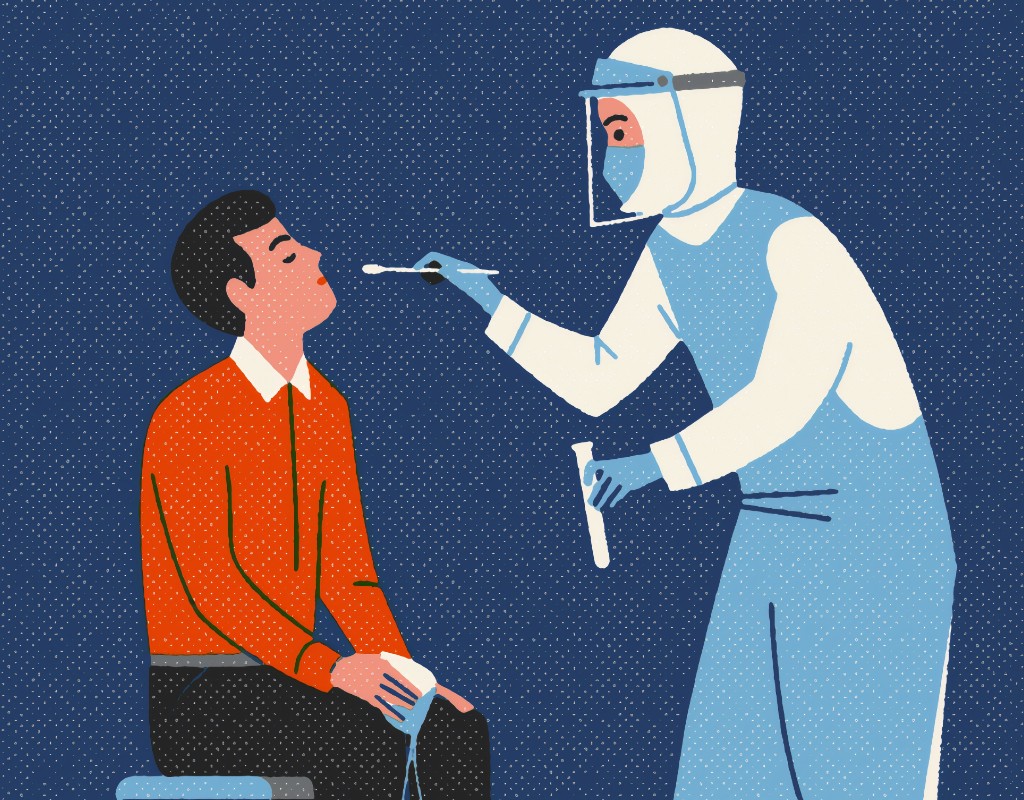 County Pursuing, Offering Other Testing Options After Issuing AdvaGenix Cease and Desist Order
The Maryland Department of Health issued a cease and desist directive and order last week to Rockville-based AdvaGenix, the largest current supplier of COVID-19 tests and lab analysis for county government operated test sites. Today, county leaders say they will continue to pursue new testing options.
On Friday, testing at all county-sponsored clinics was temporarily suspended until further notice due to concerns from the state health department regarding AdvaGenix's testing and lab process.
In the meantime, the county is redirecting residents to a variety of other sites that offer COVID-19 testing.
There are also more than 25 testing options provided by community-based organizations. The State's testing locator allows users to search by zip code, or type of testing (drive-thru or walk-up).
Residents with symptoms can also call the Testing Helpline at 240-777-1755 to be directed to other coronavirus testing resources. Local health officials say residents with upcoming appointments at any county-sponsored testing clinic are being notified of the cancellations.
Clinics using AdvaGenix tests were held at these locations:
PlumGar Recreation Center, Germantown, 19561 Scenery Dr. in Germantown
Mid-County Community Recreation Center, 2004 Queensguard Rd. in Silver Spring
Silver Spring Civic Building, 1 Veterans Pl. in Silver Spring
Takoma Park Recreation Center, 7315 New Hampshire Ave. in Takoma Park
Wheaton Library and Community Recreation Center, 11701 Georgia Ave in Silver Spring
White Oak Community Recreation Center, 1700 April Ln. in Silver Spring
People who have been tested through county-sponsored clinics within the past two weeks are advised to get additional testing to confirm their results. County officials say they generally recommend residents to be periodically tested for the virus.
"Our focus now, and since the pandemic began, is to ensure that our residents are as safe and healthy as possible," said County Executive Elrich. "To get our community reopened and kept open, I have pushed hard to have broad-based, free testing for all residents… I remain committed to the goal of mass testing. My administration is already at work to rebuild our testing plan. I also want to remind the public that these tests were just a small part of the total tests occurring every day in our county. There are more than 25 community-based organizations providing tests every day."
According to a county press release, in late May, Montgomery County contracted with AdvaGenix to provide self-administered oral swab tests for testing frontline workers, nursing home staff, and the general public. Since then, more than 18 thousand tests have been completed, which represents approximately eight percent of the nearly 261 thousand COVID-19 tests that have been administered to residents since the being of the health crisis county officials say.
The State will provide five thousand kits per week for the next month. Also, the county is pursuing other suppliers so that testing can resume as soon as possible.
Montgomery County Continues to Develop New Testing Plan After State Announces Formal Cease and Desist Directive for AdvaGenix Laboratory.

Read here ➡️: https://t.co/lzcoQyMQsE pic.twitter.com/imvgCrH2dL

— Montgomery Council (@MoCoCouncilMD) August 16, 2020
Update from @MDHealthDept on AdvaGenix and #COVID19 testing in Montgomery County: pic.twitter.com/lqxvTPMlvK

— Mike Ricci (@riccimike) August 14, 2020
See related posts below:
COVID-19 Testing at All County-Sponsored Clinics Canceled Until Further Notice