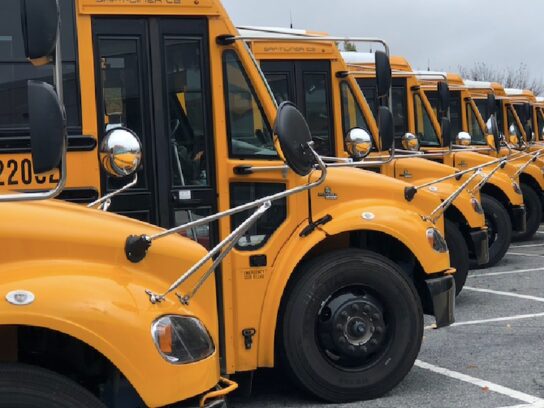 Montgomery County released their second-quarter update on the 2023 Fiscal Year's Climate Work Plan, reflecting the ongoing effort to meet the goals laid out in the Climate Action Plan.
Unveiled in 2021, the Climate Action Plan is a strategy to reduce community-wide greenhouse gas emissions. The plan aims to reduce greenhouse gas emissions by 80% by 2027 and 100% by 2035. The second quarter is made of more than 50 actions.
According to the County's climate change officer and acting director of the Department of Environmental Protection Adriana Hochburg, the County is swiftly addressing the recommendations made in the Climate Action Plan.
"To achieve the County's climate goals, we need to continue to accelerate our efforts to reduce greenhouse gas emissions from our buildings, transportation and energy sectors, and to take steps to become more climate resilient," said Hochberg in a press release. "The actions in the Q2 report reflect a Countywide effort to address climate change head-on. This quarterly report demonstrates the County's commitment to transparency and accountability to our community, the County and the planet."
One highlight of the second-quarter report was the completion of phase one of the Brookville Smart Energy Depot in October. The bus depot includes a 6.5 microgrid to power the County's Ride On electric bus fleet.
Transportation is a big part of the Climate Action Plan. The County was awarded two Congressional earmarks to expand the Active Transportation and Micro Mobility Network. An e-cargo bike pilot program received $400,000 and the construction of safe bicycle parking facilities earned $428,000.
Additionally, the DEP organized "Charge Montgomery," an electric vehicle planning workgroup to expand electric vehicle charging across the County. The DEP's curbside recycling pilot program recycled 370,000 pounds of food scraps.
County Executive Marc Elrich said the County's Climate Action Plan is one of the most aggressive in the nation.
"Some of our actions are nationally recognized like our Brookville Smart Energy Bus Depot – the largest solar bus charging infrastructure project in the country," Elrich said in a press release. "And just last week President Biden gave a shoutout to Montgomery County, highlighting our work to purchase new hydrogen fuel cell buses and build a new hydrogen fueling station. I am proud of our work and the commitment to climate action by the County Government and all the people we serve."
The second-quarter report includes more updates on public engagement and building performance standards, which are available on the Climate Action Portal. 
Montgomery County has released its Quarter 2 updates of the Fiscal Year 2022 Climate Work Plan. The updates highlight the progress being made to implement actions in the County's ambitious Climate Action Plan that was unveiled last year. Learn more ➡️ https://t.co/dMCrpgi8M0. pic.twitter.com/N1b3qc0JMI

— Montgomery County MD (@MontgomeryCoMD) February 18, 2022