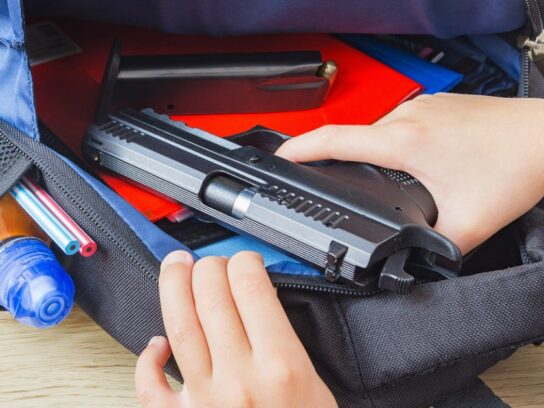 Montgomery County police, school district and community officials constantly train in hopes of avoiding the horrific school shooting in Texas that killed 19 children and two teachers.
During an hour-long media briefing, the officials explained how they work together and what they do to be ready for an active shooter situation. Noted Montgomery County Public Schools Superintendent Monifa McKnight, "I am grateful for the partnership. Law enforcement is a tough job as we all know."
McKnight stressed, "I believe we do have good systems and practices in place."
She noted that most schools have a security vestibule where visitors must be buzzed in by school personnel and the visitors also must sign in. While not all schools have a vestibule, they all have a locked door, she said.
The goal is to be "proactive and most importantly preventative," she said.
In the case of an active shooter, Montgomery County Police are the first responders.
According to Chief Marcus Jones, his department has been training for these kinds of situations since the April 1999 Columbine High School shooting in Colorado. Each time there is an active shooter event in the country, the training is updated to include new skills. "We always have to prepare for the next incident."
His officers are trained to go in and destabilize and eliminate the threat, Jones noted.
Executive Marc Elrich exclaimed, "Gun violence is a tragedy no matter where it happens, when it happens and who it happens to." He noted that all 209 public schools in the county "have adequate police coverage," adding that there are 250 county police trained in school safety.
County Council President Gabe Albornoz pointed out that the county's new budget includes increased funding for mental health and a crisis hot line.
"Nineteen children and two teachers died in a place that should have been safe, in a place of learning," declared MCPS Board of Education President Brenda Wolff.
Here is the school security briefing which starts at minute seven into the original meeting.