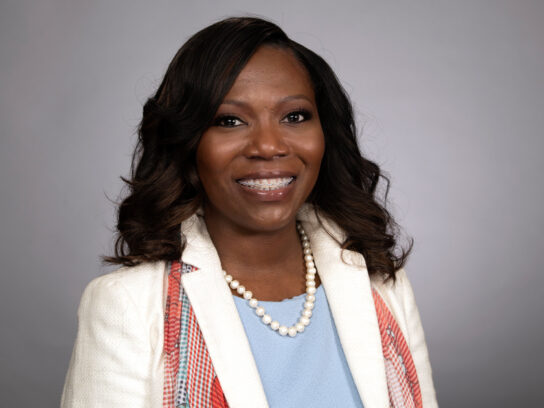 The Montgomery County Public Schools Board of Education finalized the appointment of Monifa McKnight as superintendent at a salary of $320,000, effective July 1.
Until then, McKnight remains interim superintendent with a salary of $295,000.
Although McKnight was unanimously appointed superintendent on Feb. 8, her approval was dependent on the approval of the Maryland Superintendent of Schools and a mutual agreement of the terms of her employment between McKnight and the BOE.
As part of her four-year contract, McKnight also will receive $48,000 a year in deferred compensation, relocation expenses and use of a car, according to MCPS Director of Communications Christopher Cram.
Also during the BOE's Tuesday business meeting, a salary increase for MCPS employees was approved, effective Dec. 17. Employees are to receive a 3.35% cost of living raise and, if eligible, a step increase. Supporting service also are eligible for a longevity increase.
The total of these raises amounts to about a 6% raise for most staff members.
Board President Brenda Wolff called it "a well deserved raise" for teachers, administrators and other staff "who have been true heroes" during the pandemic. The raise is "an investment in our staff," she said.
The BOE approved separate agreements with the Association of Administrators and Principals, the Service Employees International Union Local 500 and the Montgomery County Education Association.