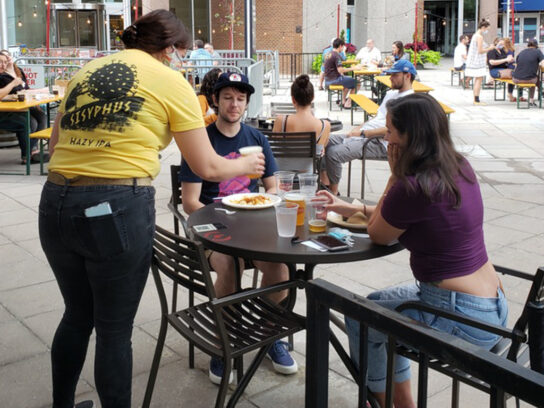 Restaurants that wish to offer outdoor seating during the colder months are invited to forum that will include information about using heaters and tents safely. The Montgomery County Department of Permitting Services is sponsoring the 1 p.m. Oct. 15 forum. Registration is required to obtain the link to the virtual forum.
Because the county is still in Phase 2 of its COVID-19 restrictions, restaurant owners only are permitted limited occupancy inside their eateries and outside diners must be served at tables that are socially distant from each other.
The county has specific requirements for the use of outdoor dining tents, which must not restrict pedestrian access or create any safety hazards. It also has specific requirements for the use of electrical equipment.
Applications for outdoor seating permits can be found on the DPS site.