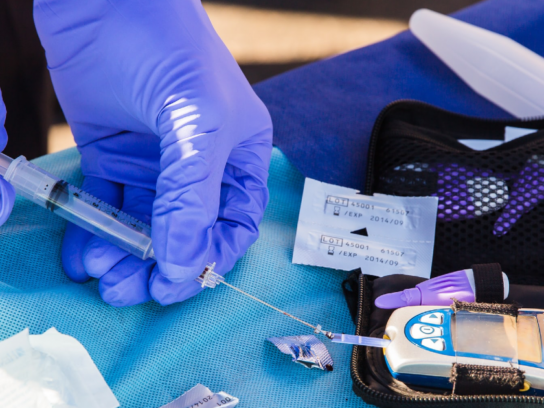 The Montgomery County Department of Health and Human Services, in partnership with the Maryland Living Well Center of Excellence, will offer a free community-based Diabetes Self-Management Program (DSMP) starting Wednesday, June 22. The six-week program will take place from 5-7 p.m. at the Germantown Library. 
The nationally recognized program was created at Stanford University and it covers the physical and emotional aspect of managing diabetes. DSMP is designed to improve an individual's A1C or a blood test that measures average blood sugar levels. 
"The program has demonstrated proven health benefits and complements the diabetic medical management services people receive from their providers. Participants will enhance their ability to maintain active and fulfilling lifestyles, improve problem-solving and decision-making skills and address the challenges of living with diabetes," according to a press release. 
Individuals with diabetes can register for the DSMP workshop online or by calling T'Kia Pearson, the program manager of health and promotion, at 240-777-1244.