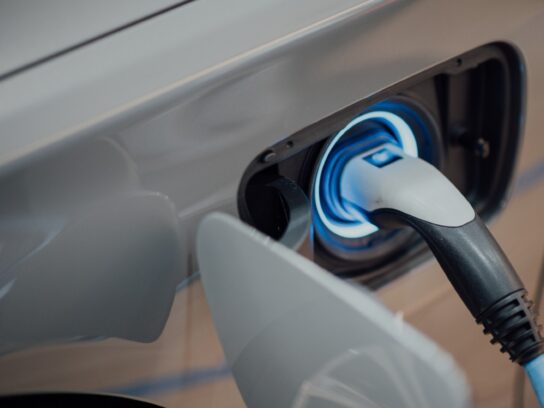 Montgomery County will offer a webinar series explaining the process of installing electric vehicle (EV) charging stations in condominiums, co-ops, and townhome communities. The free webinars will be held from 6-8 p.m. on Sept. 6 and from 10 a.m.- 12 p.m. on Sept. 11.
The County Department of Environmental Protection (DEP), the Department of Permitting Services (DPS), the Office of Common Ownership Communities, and the Montgomery County Green Bank will host the webinar series.
Experts will answer the following questions:
What are the benefits of EV charging?
How many chargers should be installed?
How to manage shared parking?
What are the associated costs, incentives, and financing available?
What should people expect from permitting and construction?
"As an EV owner, I know firsthand that charging happens at home," County Executive Marc Elrich said. "But for people who live in condominiums and other multifamily communities, a lack of convenient, affordable charging can be a significant barrier to owning an EV. These webinars demonstrate our County's strong support for the transition to electric vehicles. This is just the beginning of this excellent work."
Participants will also hear from the president of the Clarksburg Condominium II Association, a community with six new EV charging stations.
"Expanding electric vehicle charging to more multifamily housing areas is key to a broad and equitable adoption of EVs in the County," DPS Deputy Director Ehsan Motazedi said. "We hope these webinars inspire and move communities and property owners into action."
To register for the webinars, click here.