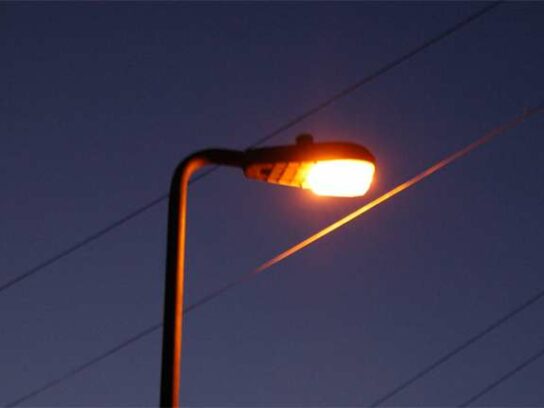 Montgomery County officials have launched what they call one of the most aggressive campaigns in County history. The campaign is aimed towards making drivers, pedestrians, and bicyclists aware of the added perils that come with time changes and decreased hours of afternoon daylight.
"Be Safe, Be Seen" includes 20 events as part of the one-month pedestrian safety campaign. The first event will take place on November 6 from 4:00 p.m. to 6:00 p.m. at the East Side of the Shady Grove Metro Station.
A 2016 study by the National Highway Traffic Safety Administration revealed that 26 percent of all pedestrian deaths occurred between 6:00 p.m. and 8:59 p.m. Because peak evening commuting times in fall and winter occur during periods of increased darkness, danger is increased. The adjustment to Standard Time began the shift for this season.
Officials say this new campaign is evidence of the value of collaboration facilitated by the County's Vision Zero Initiative, which is committed to reducing and eventually eliminating all traffic-related deaths. The concept was initiated by the County's Police Department during targeted Vision Zero collaboration and subsequently brought in cooperative action by the County's Department of Transportation. The Be Safe, Be Seen campaign also will involve the combined efforts of the Fire and Rescue Service, Montgomery County Public Schools (MCPS), the CountyStat program and the Office of Public Information.
"Traffic collisions that lead to severe and fatal injuries are more likely to occur in darkness and we need people to take a little more care, pay a little more attention and to take a few extra steps so everyone is safer on our streets," said County Executive Marc Elrich. "The Be Safe, Be Seen campaign is going to try and appeal to all types of people to make them be more aware—and avoid being involved in a collision."
The Be Safe, Be Seen campaign will be aimed at both adults and children. The campaign will consist of:
Safety events at bus stations throughout the County that have the highest ridership levels to reach people who may be walking to or from bus stops in the dark.
Safety education brochures distributed on Ride On buses.
Outreach at high schools with the highest numbers of students who walk to and from school.
Efforts directed toward new drivers at all County high schools.
Distribution of safety literature in English and Spanish offering safety tips.
Distribution of reflective items and glow sticks to increase visibility for cyclists and walkers.
Extra enforcement of driver violations that impact pedestrian rights-of-way.
"As first responders, we see firsthand the consequences of speed and distraction," said Fire Chief Scott Goldstein. "In the weeks ahead, less daylight means many commuters and pedestrians will be spending more time traveling when it is dark and visibility is reduced. Take an extra second and look around. Don't assume that a driver has seen you before you step off the curb or as they are navigating in or out of a parking space. Let's work together to keep everyone safe."
Other efforts in the Be Safe, Be Seen campaign are scheduled for:                     
Tuesday, Nov. 12. 4-6 p.m. Silver Spring Metro Station
Wednesday, Nov. 13, 4-6 p.m. Germantown Transit Center
Thursday, Nov. 14, 4-6 p.m. Rockville Metro Station
Friday, Nov. 15, 7-9 a.m. Lakeforest Transit Center
Tuesday, Nov. 19. 7-9 a.m. Wheaton Metro Station
Wednesday, Nov. 20. 4-6 p.m. Silver Spring Transit Center.
Thursday, Nov. 21. 7-9 a.m. Near Montgomery College Rockville campus at South Campus Drive and Campus Drive.
Tuesday, Nov. 26. 4-6 p.m. Shady Grove Metro Station West Entrance
Stop distracted driving by considering enabling Do Not Disturb 🔕 mode when you are driving. Instructions for popular devices at:
Apple: https://t.co/MbQGlswetm
Pixel 2/3: https://t.co/xNIycT9z1F
Android Apps: https://t.co/bxYOw6oRMP#justdrive pic.twitter.com/FgaeB0TRe4

— Mont Co Vision Zero (@VisionZeroMC) April 8, 2019
Everybody knows #distracteddriving is dangerous driving. Slow down. Stay focused. Stay safe. @VisionZeroMC pic.twitter.com/jNeQeNB5EI

— MontgomeryCo(MD)Fire (@mcfrs) November 4, 2019