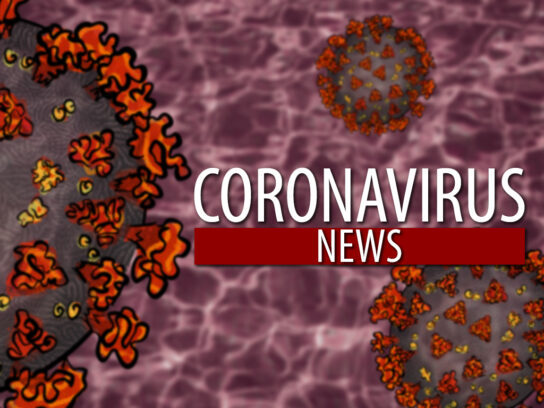 Montgomery County's coronavirus website is now offering more details about confirmed coronavirus cases and deaths in the area.
The "County Cases by the Numbers" provide age and gender data for the county's coronavirus cases and deaths. This section of the website will be updated Tuesdays and Fridays.
"What the data shows is that the largest age group affected up to now has been residents between the ages and 18 and 49 years of age," said County Health Officer Dr. Travis Gayles. "The information helps us determine what protective actions residents should be taking and helps everyone understand how COVID-19 is impacting our community."
As of Tuesday, there are currently 388 coronavirus cases in Montgomery County.
Montgomery County's COVID-19 website now gives residents more information about the confirmed cases in the County: https://t.co/JqulDy8Aav. Read the news release: https://t.co/Ubq3FwfJvH. #MoCo #COVID19 #StayatHome @MoCoDHHS pic.twitter.com/qdLY5IBjPB

— Montgomery County MD (@MontgomeryCoMD) March 31, 2020
Confirmed Coronavirus Cases in Montgomery County: By the Numbers
| | | | | | | |
| --- | --- | --- | --- | --- | --- | --- |
| Age Group | Male Count | Male Rate* | Female Count | Female Rate* | Total Count | Total Rate |
| 0-17 | 3 | 2.4 | 1 | .8 | 4 | 1.6 |
| 18-49 | 97 | 45.6 | 93 | 42.0 | 190 | 43.8 |
| 50-64 | 54 | 54.2 | 56 | 50.5 | 110 | 52.2 |
| 65+ | 52 | 79.4 | 32 | 37.1 | 84 | 55.3 |
| Total | 206 | 41.0 | 182 | 33.8 | 388 | 37.3 |
Confirmed Coronavirus Deaths in Montgomery County: By the Numbers
| | | | |
| --- | --- | --- | --- |
| Age Group | Male | Female | Total |
| 0-17 | 0 | 0 | 0 |
| 18-49 | 0 | 1 | 1 |
| 50-64 | 0 | 0 | 0 |
| 65+ | 0 | 0 | 0 |
| Total | 0 | 1 | 1 |