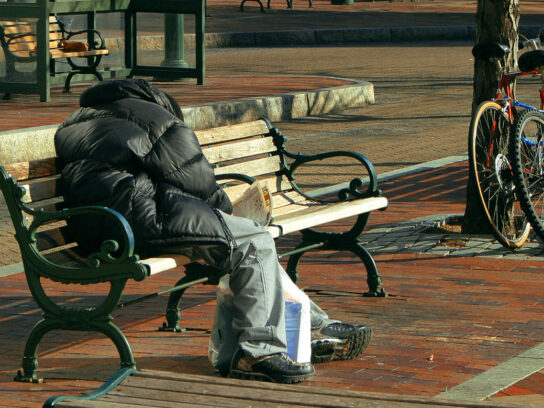 The number of people in Montgomery County experiencing homelessness rose slightly from 577 in 2021 to 581 in 2022, according to the Metropolitan Council of Governments.
The COG report is the result of a one-day snapshot of the Washington, D.C. area's statistics on homelessness. According to the point in time survey, 7,605 people are without a permanent place to call home. That is the smallest number recorded in more than 20 years.
According to the COG report, those experiencing homelessness include people who are sheltered in one of the county's shelters or unsheltered, meaning they live on the street, in a car, in a stairwell or somewhere not fit for human habitation.
That includes a former Ride On Bus driver who lost his job and a chef whose restaurant closed during the pandemic. Both turned to family and friends at first but wore out their welcome, explained Susie Sinclair-Smith, CEO of the Montgomery Coalition for the Homeless.
In Montgomery County, 23% of homeless adults with families had a job and the vast majority of the homeless population consisted of people of color.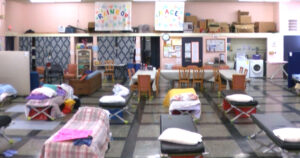 While Montgomery County's homeless numbers increased slightly, the county registered the second largest reduction in the region between 2018 and 2022 with 259 few persons experiencing homelessness, according to the report.
During the past five years, there has been a 31% reduction in the number of people experiencing homelessness in the county, said Councilmember Evan Glass.
"Over the last two years, we worked incredibly hard to make sure people had a safe place to stay healthy, but there is still more to do," said Glass, who is council's lead for homelessness and vulnerable communities.
The current emphasis by the county is on its rabid rehousing programs, which are designed to get people into housing and on with their lives as quickly as possible, said Glass.
The county's policy is to make sure homelessness "is brief, rare and one-time only." With a population slightly exceeding one million residents, residents experiencing homeless here make up about .6% of the population.
The pandemic proved both a positive and a negative for those without enough money to pay for rent, food and other costs. On the plus side, much financial relief for renters was distributed by county, state and federal governments. An eviction moratorium also enabled some who lost their income to remain in their homes.
But conversely, some people lost their jobs or had their incomes lessened due to businesses closing or reducing its staff due to COVID-19, Sinclair-Smiths said. Others lost their shared housing arrangements for fear of contracting COVID because they were living in crowded rooms.
While those issues, along with the high cost of living in Montgomery County, made it hard for some people to remain in their homes, the biggest problem is the lack of affordable housing here, Sinclair-Smith said.
Her organization provides 60% of the emergency shelter beds in Montgomery County, serving more than 750 men and women annually. In the past year, MHHA helped 600 people – 300 of them children – move into supportive permanent housing.
According to our new report, there are 7,605 people experiencing #homelessness in the region in 2022, the fewest recorded in over two decades. https://t.co/uO3E3KxAFH pic.twitter.com/fZTOwgZjpT

— COG (@MWCOG) May 11, 2022