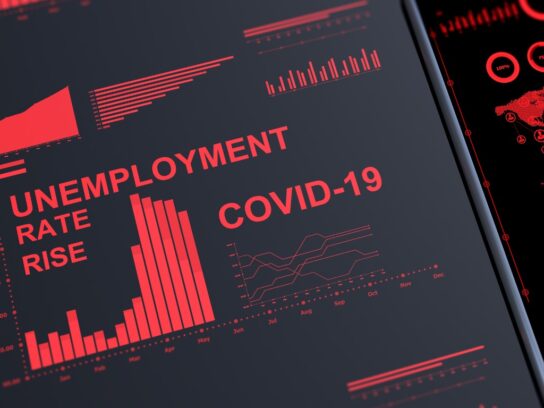 Montgomery County Executive Marc Elrich called it "great news" that the Maryland Circuit Court issued a temporary restraining order to limit Gov. Larry Hogan's ability to cut off enhanced federal unemployment benefits for workers who lost jobs during the pandemic.
According to Judge Lawrence P. Fletcher-Hill's ruling on July 3, the six plaintiffs in the case, all who are receiving these benefits, "have shown a likelihood of success" in overturning Hogan's action and that they will suffer "immediate, substantial, irreparable harm."
Hogan then appealed to the Maryland Court of Appeals, which rejected his request, noting that the temporary restraining order expires July 13 and that it agreed with the earlier state court denial.
The additional unemployment money in question comes from the federal government's CARES Act and uses federal dollars. About 300,000 Marylanders receive this benefit, according to the court document. The extra unemployment benefits are set to end in September.
In a tweet, Elrich wrote, "Great news with this ruling. The pandemic may be winding down but not all of the jobs have returned. There's no reason to turn down the federal dollars to help people in need."
Hogan also tweeted, writing, "Even President Biden has said that states have every right to do what's best for our economies. I'm confident the courts will rule in favor of getting Marylanders back to work, supporting struggling small businesses, and continuing our economic recovery."
According to the Maryland Department of Labor, during the week that ended June 26, 2,094 Montgomery County residents filed initial unemployment claims. Throughout the state, 15,208 resident filed initial claims.
Mega-firm lawyers have now wasted Marylanders' public dollars for THREE consecutive judicial losses on UI cases. Latest COA appeal dismissed with prejudice.

This is why we have an Attorney General. The AG wouldn't take the case.

It's time for a new approach, @GovLarryHogan. pic.twitter.com/VynULtmmpt

— Bill Ferguson (@SenBillFerg) July 5, 2021
Related Post
Maryland Ending Enhanced Pandemic Unemployment Benefits Beginning July 3