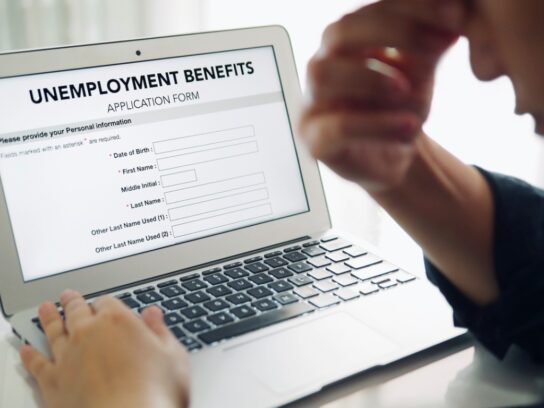 As of July 3, Marylanders who have been collecting enhanced pandemic unemployment benefits will no longer receive them.
Gov. Larry Hogan announced that Maryland is discontinuing the extra $300 a week benefit as well as reinstating requirements that those receiving unemployment benefits must show they are actively searching for work.
"Our health and economic recovery continues to outpace the nation, and we have reached the benchmark set by President Biden of vaccinating 70% of adults," Hogan said in a news release. "While these federal programs provided important temporary relief, vaccines and jobs are now in good supply. And we have a critical problem where businesses across our state are trying to hire more people, but many are facing severe worker shortages. "
County Executive Marc Elrich called ending these benefits "premature," noting that while the pandemic is winding down, businesses are far from fully recovered.  He would like to see the benefits continued for at least three to six more months.
"Restaurants are not full," he said. "You don't see life returning the way you did before," Elrich said, noting that a visit to the newly reopened Silver Spring library and a walk around the area made him realize that while "the pandemic is basically suppressed," many businesses are still closed and others reopened with a smaller staff than they had 15 months ago.
In a news briefing Wednesday, Maryland Delegate Eric Luedtke called Hogan's decision "cruel," noting that the money came from the federal government, therefore making it "free money" for the state.
By ending the extra unemployment benefit, 15,000 families in Maryland will be hurt, he said. Also, those families will not be pumping that money into Maryland's economy, he added.
Luedtke said "it was simply not true" that people were not seeking work because of the extra benefit. He pointed to a J.P. Morgan Chase and Co. Institute study that said, "We find little evidence that elevated unemployment insurance benefits discouraged people from returning to work. Job finding showed no sustained increase after the supplement expired. Furthermore, we observe that more than half of jobless workers who received the $600 supplement returned to work before the supplement expired."
As of the week ending May 22, 1,767 Montgomery County residents filed initial claims for unemployment, and 15,182 initial claims were filed throughout Maryland.
Beginning the week of July 4, Marylanders receiving unemployment benefits will have to show they were engaged in three reemployment activities each week. Besides applying for jobs, that can include submitting a job application with the Maryland Workforce Exchange, completing a workshop at an American Job Center or attending a job fair. There are American Job Centers in Wheaton and Germantown.
Since March 2020, the state has paid out more than $12.3 billion in unemployment benefits to 730,759 recipients.