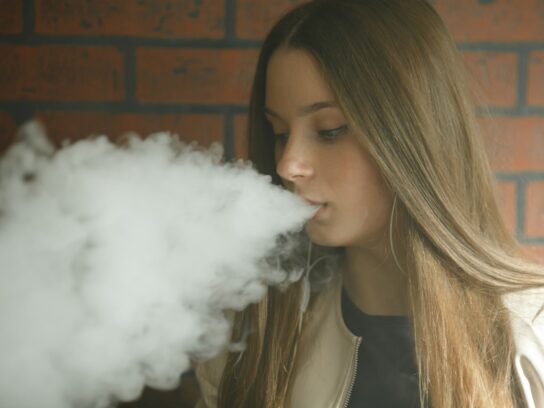 Montgomery County health officials have announced the winners of the first anti-vaping public service announcement youth contest, held earlier this year.
The contest asked students to create an informative video about the dangers of vaping, including at least two health dangers associated with e-cigarettes and resources to help youth quit, according to a press release. Ninety-two videos were submitted by 263 students as individual and group submissions and health officials picked the two five.
The first place video was from a student at Damascus High School, which featured the student's personal experience with vaping.
https://youtu.be/6B9I1Kc07mY
Second place was a tie between two videos, one from a student at Rochambeau, The French International School, and the other from a student at Northwood High School. The third-place winner was a rap video created by a Silver Creek Middle Schoo student. The rap video also won fan favorite.
Fourth place, from a Sherwood High Schoo student, was also a personal story. The fifth-place video also was created by Rochambeau, The French International School student.
The judges included representatives from Alcohol Beverage Services, Montgomery County Public Schools Health Education Curriculum and Advisory Committee, the Commission on Health, Holy Cross Health, the County Department of Health and Human Services' (DHHS) Office of Community Affairs, the Office of Councilmember Gabe Albornoz, the DHHS Cancer and Tobacco Program and the University of Maryland School of Public Health's Horowitz Center for Health Literacy.
Montgomery County outlines its additional anti-vaping efforts on the Healthy Montgomery website.