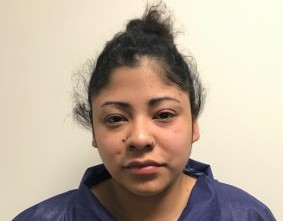 The daughter of a former United States diplomat has been charged with first-degree murder after a reported stabbing in Rockville, according to the Montgomery County Police Department (MCPD). 
Sophia Negroponte, 27, of Washington, D.C. was arrested for the death of Yousuf Rasmussen, 24, of Bethesda at the scene of the crime. 
On Feb. 13 around 11:16 p.m., MCPD responded to a report of a stabbing at a home on West Montgomery Avenue. According to a press release, officers found Rasmussen inside with a "cutting wound." He was pronounced dead at the scene. 
Police say Rasmussen and Negroponte were acquaintances, and that the stabbing occurred during an argument between the two. An autopsy will be done to figure out the manner and cause of death. The investigation is ongoing. 
Negroponte's father is John Negroponte. He was the first-ever national intelligence director in 2005, appointed by former President George W. Bush. Negroponte also served as the U.S. Ambassador to the United Nations, U.S. Deputy Secretary of State, and is currently a professor at the University of Virginia.