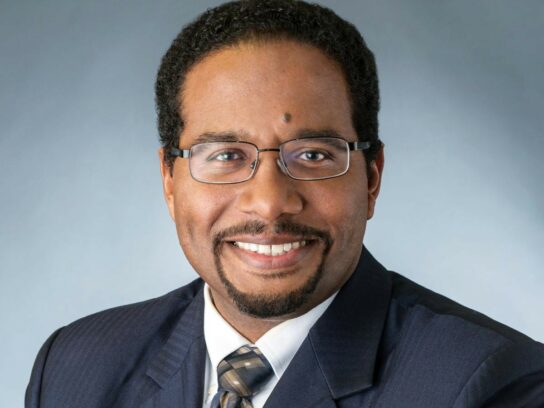 The University System of Maryland (USM) Board of Regents announced Wednesday that Dr. Darryll Pines, 55, will be the 34th President of the University of Maryland (UMD). He begins on July 1, and will replace current president Wallace Loh. 
Pines has been the dean of the A. James Clark School of Engineering and the Nariman Farvardin Professor of Aerospace Engineering since 2009. He began his career at UMD 25 years ago, when he was an assistant professor in 1995. Pines was the chair of the Department of Aerospace Engineering from 2006 to 2009. 
Pines will be the second black head of the university. John Slaughter, who was the first, was chancellor from 1982 to 1988, before the title changed to president. 
Loh has been president of UMD since 2010. His leadership has come under scrutiny following the death of University of Maryland football player Jordan McNair.
In June 2018, McNair died in a trauma center after collapsing from heat stroke during a practice in May. Loh announced his resignation later that year due to heavy criticism about the football program and athletic department. He was supposed to end his tenure in June 2019, but he and the USM Board of Regents decided to extend his presidency until June 2020.
Congratulations, Dr. Pines!

We are thrilled to share that Dr. Darryll J. Pines was announced today as #UMD's next president.https://t.co/1LZzajK6i1 pic.twitter.com/V8I5r8ygv8

— Univ. of Maryland (@UofMaryland) February 12, 2020