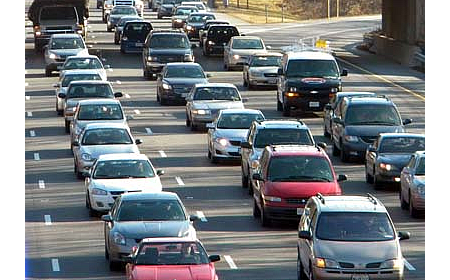 Delegates Seek Delay in Beltway/I-270 Widening Vote
Sixty-nine members of the House of Delegates have asked the Board of Public Works to postpone action on the I-495/I-270 widening project. The project is scheduled to be up for a preliminary vote at the board's Wednesday meeting.
The Board of Public Works is a three-member body consisting of Gov. Larry Hogan, Comptroller Peter Franchot and Treasurer Nancy Kopp that votes on major state contracts.
The delegates are asking for the delay so the BPW can have "adequate time" to review the proposal and to receive more information from the Maryland Department of Transportation.
The project is being funded through a public-private partnership, or P3, which would allow a company to design, build and maintain the widening project, and in return receive toll revenue.
Montgomery County officials have raised concerns that parts of the Capital Beltway and I-270 would need to claim houses and parks to widen the highways. And Holy Cross Hospital in Silver Spring abuts the beltway's footprint.
In a letter to the BPW, the delegates say public meetings on the widening project "have been packed with skeptical citizens."
"The BPW should decline to approve this item on December 4th and, instead, give yourselves and the public sufficient time to understand what MDOT is now proposing," the letter says.