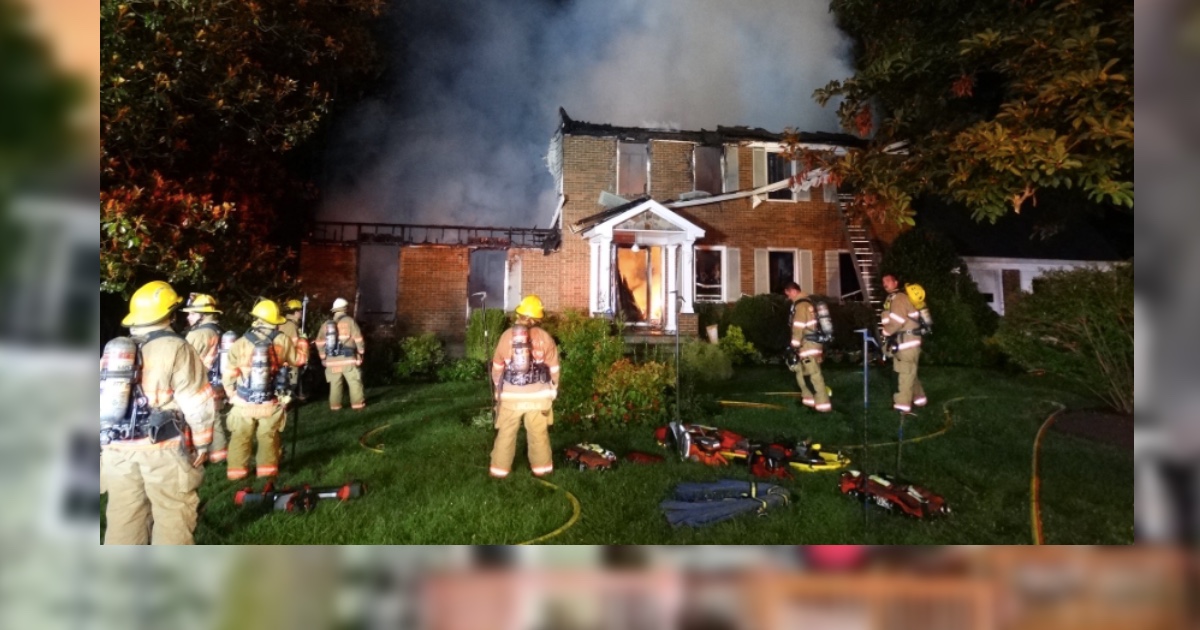 Derwood House Fire Displaces Family, Nearly 90 Firefighters Respond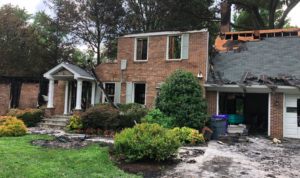 A large house fire in Derwood displaced a family over the weekend. They were not home at the time but the 5000 foot home suffered an estimated 1 million dollars in damage, according to the Montgomery County Fire and Rescue Services (MCFRS). Officials say it happened on Saturday morning. The dispatch call went out shortly after 2:00 a.m.
It took 85 firefighters to put the blaze out at the house located on Granby Court.  No injuries were reported.
A video posted on MCFRS Spokesperson Pete Piringer's Twitter page shows the fire caused the roof and upper floors of the house to collapse. Authorities say the cause of the fire is under investigation.
Update – 10 Granby Ct, Derwood, house fire (initial dispatch ~215a) 2-two-sty SFD; Cause, undetermined/under investigation; Damage >$1M; 1 family displaced (not home at time); fire caused collapse of roof & upper floors, & partial collapse of several first-floor walls; ~85 FFs OS https://t.co/i8dWiKwzRG pic.twitter.com/UZwRnSf6au

— Pete Piringer (@mcfrsPIO) July 17, 2021