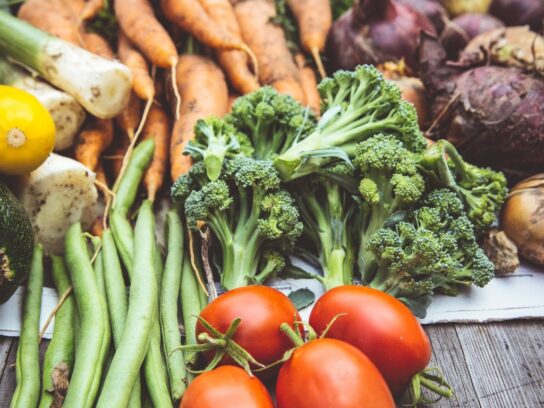 The Montgomery County Department of Health and Human Services didn't always follow policy when obtaining food security emergency procurements, according to a report issued Tuesday.
Montgomery County Inspector General Megan Davey Limarzi determined that when DHHS purchased food during the pandemic, it underreported $5 million in emergency food procurements in an annual report, and it didn't always wait for confirmation that the food had been delivered before submitting payment.
The report included recommendations concerning The Montgomery County Food Security Task Forces response with local food banks and for-profit organizations that delivered food to the needy.
DHHS spent about $23 million in emergency procurements to combat food insecurity. Because some of the controls and safeguards governing normal purchases don't apply in emergencies, there is "an elevated risk of fraud, waste, and abuse," according to the OIG report. There often is less competition, scrutiny and documentation, it was noted in the report.
In this case, most emergency procurements were extended for multiple years, and the OIG office looked into whether the food insecurity issues had subsided enough to return to non-emergency measures.
The 16-page report cited four problem areas. "DHHS did not always comply with County regulations when requesting emergency procurements," it noted.
According to the OIG report, the Office of Procurement does not have a formal system in place to assess emergency procurement requests. Also, the Record of Annual Procurements' report for 2020 t0 2022 did not include all moneys allocated. It only included 18 of 29 procurements.
The report also noted that DHHS did not always receive signed confirmation for the result of the bulk food prior to paying for it, according to the OIG report.
The report, which covered May 2020 to June 2022, looked into $23 million in spending to three bulk food vendors and two local food banks. The report questioned why these purchases included multiyear requests although it did note that it is difficult to know when the food emergency due to pandemic would end.
Richard Madaleno, Montgomery County Chief Administrative Officer, responded to the report. He explained that getting food to the hungry quickly was important, especially during a time when donations to food banks were down. He estimated that more than 60,000 county residents were served weekly and that more than 160,000 pounds of food was distributed weekly for two years.
Madaleno concurred with the OIG's recommendations while noting that food distribution during the pandemic created "a unique challenge."